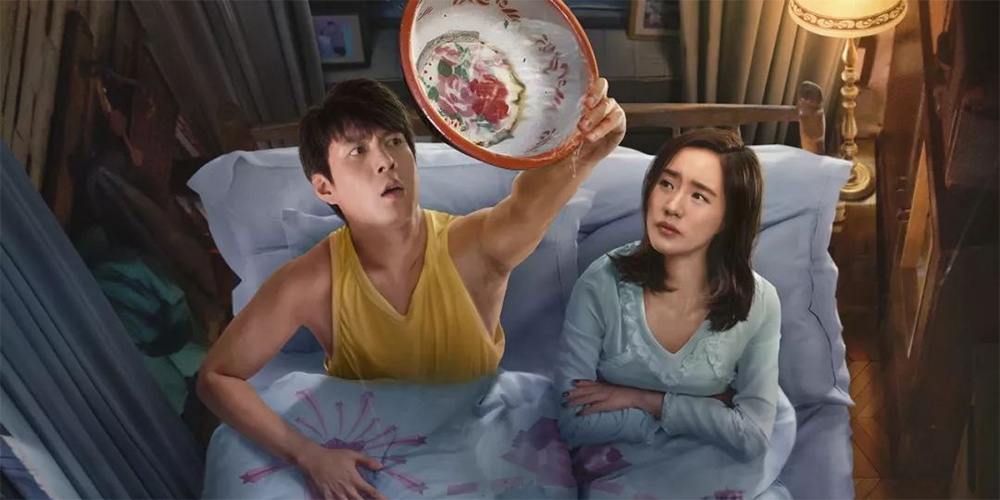 Trailer: 'The Human Comedy'
'The Human Comedy' (人间·喜剧) is a 2019 Chinese comedy-drama written and directed by Zhou Sun.
The film revolves around a couple desperate for money who team up with the neglected son of a rich man to stage a fake kidnapping. The cast includes Ai Lun, Wang Zhi, Lu Nuo, Simon Yam, and Chin Shih-Chieh.
Synopsis: Married couple Pu Tong (Ai Lun) and Mi La (Wang Zhi) are as ordinary as can be. When their employers defaults on their compensation, they are unable to pay rent. Yang Xiaowei (Lu Nuo) is a fuerdai "second generation rich" who is unloved by his own father. Xiaowei owes Ba Ye (Simon Yam) a substantial sum of money that he has no way of paying off.
When the three of them meet, they come up with a solution for their money problems. Pu Tong and Mi La will pretend to be kidnappers and use the world's poorest fuerdai to ask for ransom money. Yang Xiaowei's wealthy grandpa Yang Taijun (Chin Shih-Chieh) promises to fork over 10 million yuan, but things are not what they seem. With angry debtors at their trail, how will Pu Tong, Mi La and Yang Xiaowei get themselves out of trouble?
'The Human Comedy' opens across China on March 29, 2019.