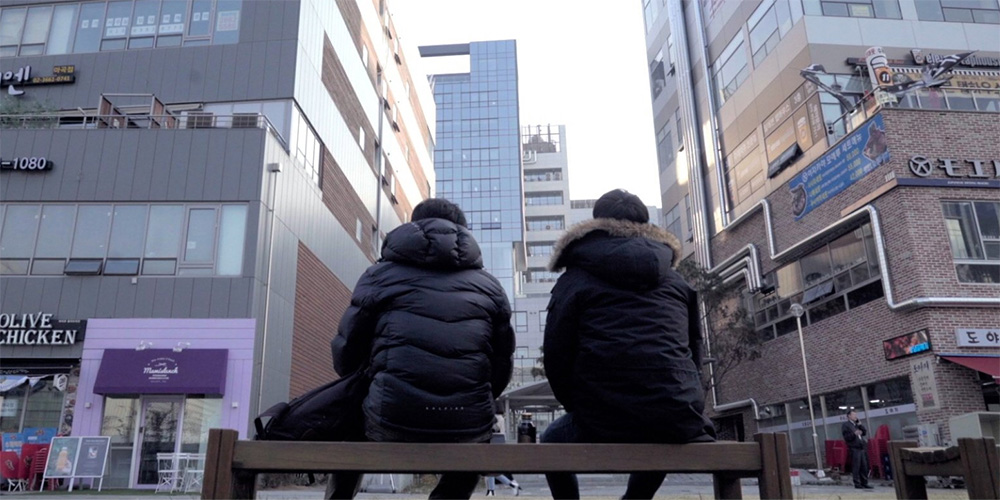 Trailer: 'The Interviewees'
'The Interviewees' (구직자들) is a 2020 South Korean sci-fi drama written and directed by Hwang Song-Jae.
Set in the near future, the film follows a man who unknowingly bumps into his artificial clone and the two begin to spend time together. The cast includes Jung Kyoung-Ho, Kang You-Seok, Oh Ryoong, Kang Min-Ji, and Lee Sang-Chan.
Synopsis: Near future AD 2220, a city in South Korea. The government is maintaining the healthy lives of people as 'artificial' human beings. Artificial people are made up of medical insurance premiums, which are used in industrial and public labor until they are used for the health of the original. Unemployed middle-aged Kyeong-ho and his artificial Yoo-seok meet by chance in the daily job market. They begin to accompany each other without knowing who they are. [Source: HanCinema]
'The Interviewees' opens across South Korea on November 12, 2020.