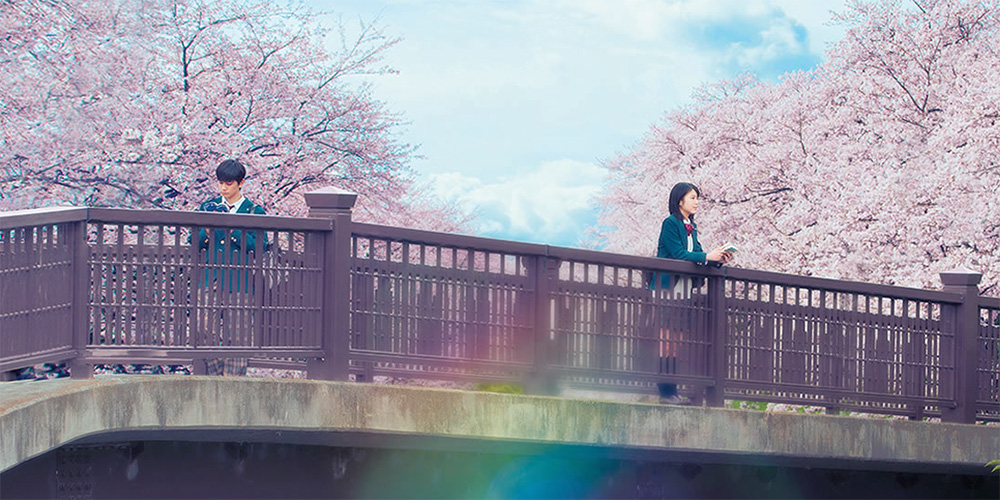 Trailer: 'Let Me Eat Your Pancreas'
---
'Let Me Eat Your Pancreas' (君の膵臓をたべたい I Want to Eat Your Pancreas) is a Japanese drama directed by Sho Tsukikawa.
Based on the novel 'Kimi no Suizo wo Tabetai' by Yoru Sumino, the story follows a high school teacher who recounts the memories of his time spent with a terminally ill childhood friend. The cast includes Shun Oguri, Keiko Kitagawa, Yusuke Kamiji, Daichi Morishita, Takumi Kitamura, Minami Hamabe, and Karen Otomo.
Synopsis: I (Takumi Kitamura) am a high school student. I happen to find a diary by my classmate Sakura Yamauchi (Minami Hamabe) that reveals she is suffering from a pancreatic disease. I spent time with Sakura, but she dies. 12 years later, due to Sakura's words, I (Shun Oguri) am now a high school teacher at the same school where I graduated from. While I talk with my student, I remember several months I spent with Sakura. Meanwhile, Kyoko (Keiko Kitagawa), who was Sakura's friend, is soon to marry. Kyoko also recalls the days she spent with me and Sakura.
'Let Me Eat Your Pancreas' opens across Japan on July 28, 2017.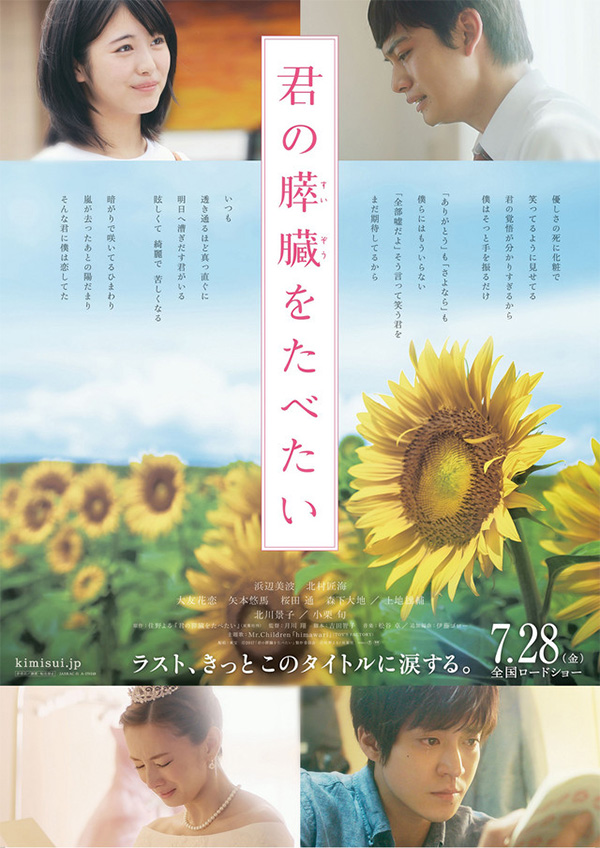 Thanks to AsianWiki.