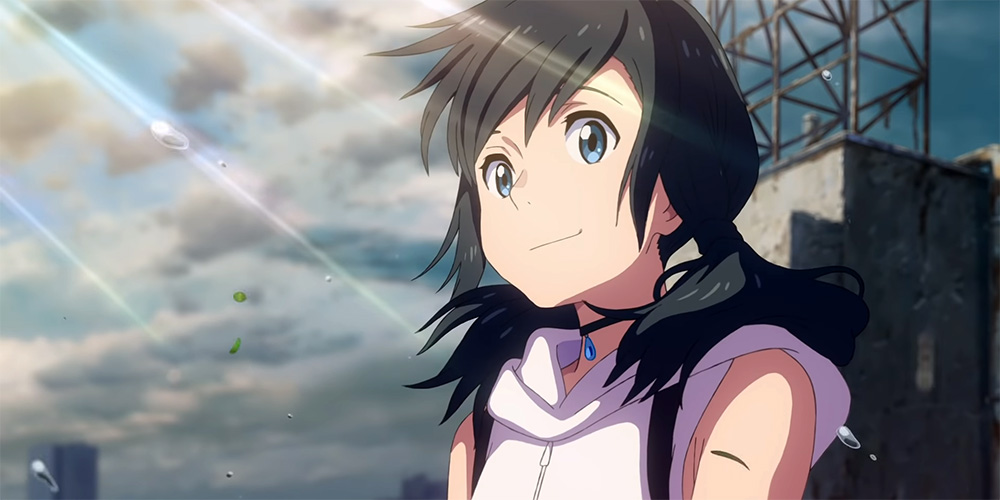 Trailer: 'Weathering With You'
---
'Weathering With You' (天気の子) is an upcoming Japanese animated fantasy romance written and directed by Makoto Shinkai.
The film revolves around a high-school boy who runs away to Tokyo where he befriends a girl who appears to be able to manipulate the weather. The voice cast includes Kotaro Daigo, Nana Mori, Shun Oguri, Yuki Kaji, Tsubasa Honda, Chieko Baisho, and Sakura Kiryu.
Synopsis: High school freshman Hodaka Morishima leaves his home on an isolated island and moves to Tokyo, but he immediately becomes broke. He lives his days in isolation, but finally finds a job as a writer for a shady occult magazine. After he starts his job, the weather has been rainy day after day. Then one day in a corner of the crowded and busy city, Hodaka meets a young girl named Hina Amano. Due to certain circumstances, Hina and her younger brother live together, but have a cheerful and sturdy life. This bright and strong­willed girl possesses a strange and wonderful ability: the power to stop the rain and clear the sky.
'Weathering With You' opens across Japan on July 19, 2019.