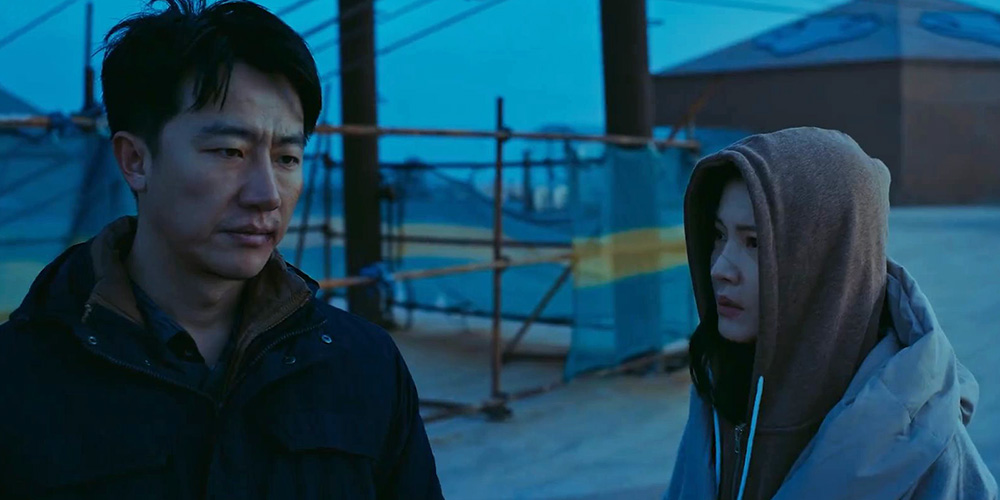 Trailer: 'Wu Hai'
---
'Wu Hai' (乌海) is a 2021 Chinese romantic drama written and directed by Zhou Ziyang.
The film revolves around a struggling young couple living in Wuhai city who finally decide to figure things out on the day of their wedding anniversary. The cast includes Huang Xuan, Yang Zishan, Tumen, Wang Shaohua, Wang Yu, and Huang Wen.
Synopsis: Yang Hua (Huang Xuan) and Miao Wei (Yang Zishan), a young couple living in a small city, have had a bad time recently. They were in love but the escalating conflicts have made life extremely difficult. When a storm hits on their wedding anniversary, they finally decide it's time to sort things out once and for all. [© Far East Films]
'Wu Hai' opens across China on October 29, 2021.