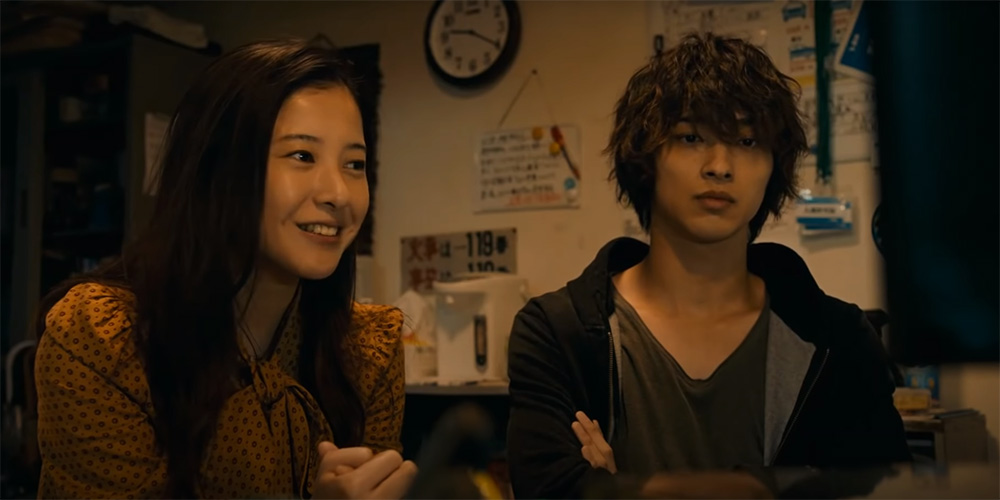 Trailer: 'Your Eyes Tell'
'Your Eyes Tell' (きみの瞳が問いかけている) is a 2020 Japanese romantic drama directed by Takahiro Miki.
The film, which is a remake of the 2011 South Korean movie 'Always', centres around the relationship between an antisocial kickboxer and a girl who recently lost her eyesight. The cast includes Yuriko Yoshitaka, Ryusei Yokohama, Kyosuke Yabe, Toru Nomaguchi, and Eita Okuno.
Synopsis: Kaori (Yuriko Yoshitaka) lost her eyesight and family in an accident. While trying to enjoy the small things in her life, Kaori struggles to live happily. Kaori mistakes Rui (Ryusei Yokohama) for someone else and begins to talk to him. Rui was once a promising kickboxer, but something happened in his past to cause him to disassociate himself from everyone. Kaori's smile brings out a change in Rui. The two people begin to have feelings for each other, but Rui learns about Kaori's past accident and his connection. Rui decides to take part in an underground fight to pay for Kaori's eye surgery.
'Your Eyes Tell' opens across Japan on October 23, 2020.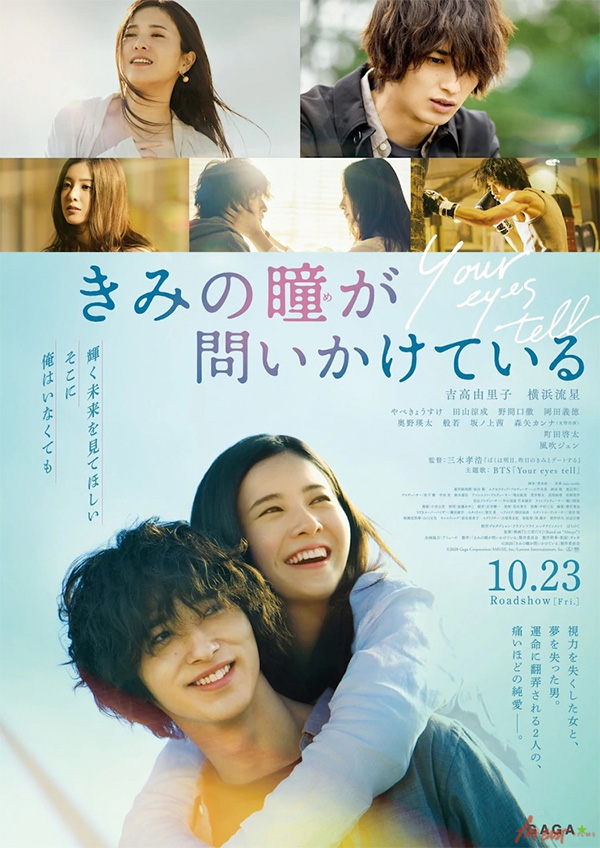 Synopsis by AsianWiki.