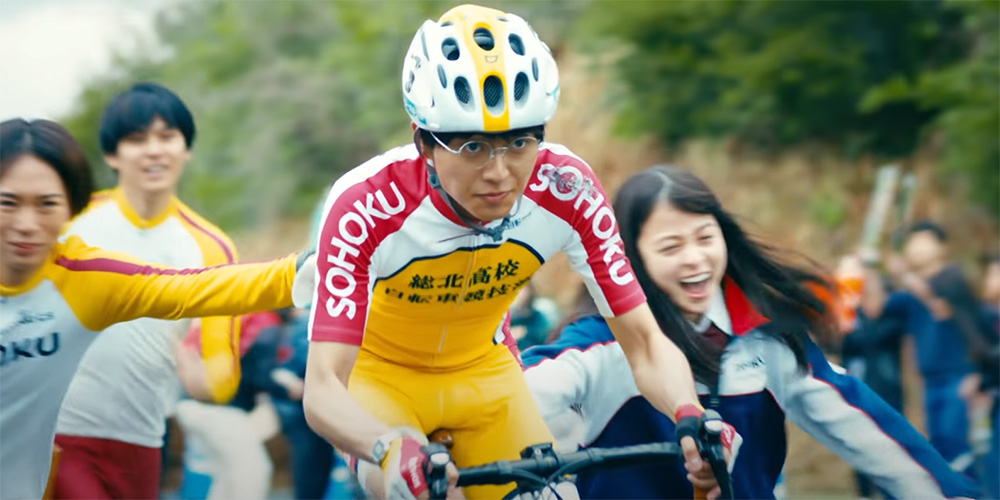 Trailer: 'Yowamushi Pedal'
---
'Yowamushi Pedal' (弱虫ペダル) is a 2020 Japanese sports drama directed by Koichiro Miki.
Based on a manga by Wataru Watanabe, the story follows an otaku who accidentally discovers that he has a natural aptitude for cycling. The cast includes Ren Nagase, Kentaro Ito, Kanna Hashimoto, Ryota Bando, Ryo Ryusei, and Shuntaro Yanagi.
Synopsis: Sakamichi Onoda (Ren Nagase) is an otaku who has just entered high school. In middle school, Onoda didn't have any friends with whom he could talk about his interests, but he hopes to change that by joining his new school's anime club. However, he is crushed when he discovers that the anime club has been disbanded due to lack of interest, and in order to reestablish the club, four new members must join. When another student named Naruko Shokichi (Ryota Bando) spots Onoda cycling in Akihabara, he sees that he has a natural talent so encourages him to join the bicycle racing club instead.
'Yowamushi Pedal' opens across Japan on August 14, 2020.