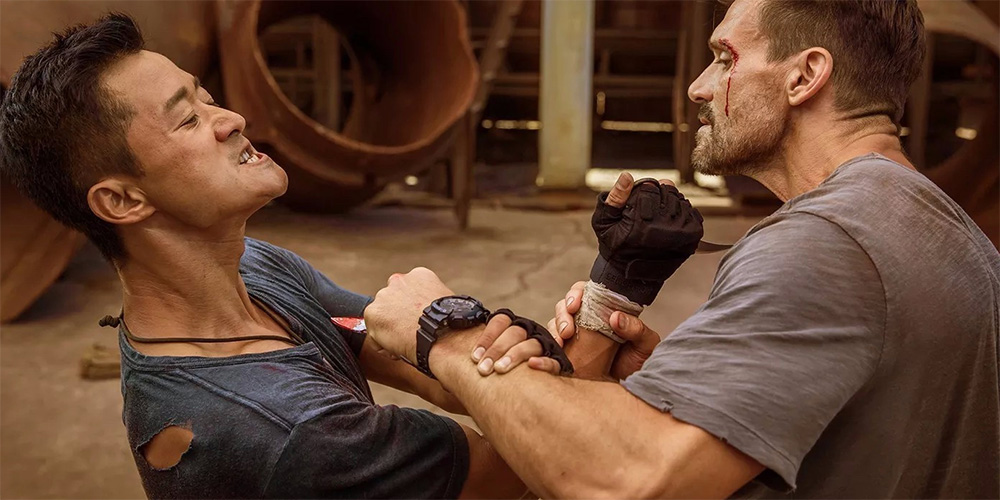 Wu Jing's 'Wolf Warrior II' hits UK cinemas on Friday
Cine Asia and CMC Pictures are bringing Wu Jing's action-packed 'Wolf Warrior II' (战狼2) to selected UK cinemas from August 4, 2017.
Set in Africa, the movie sees Jing's special forces marksman called back into action after a group of ruthless mercenaries begin terrorising innocent civilians. Co-stars include Yu Nan, Ding Haifeng, Celina Jade, Hans Zhang Han, and Frank Grillo.
Synopsis: China's deadliest Special Forces operative, known as the Wolf Warrior (Wu Jing), hopes to settle into a quiet life by the sea. But after he crosses paths with a ruthless band of mercenaries, overseen by a volatile and sadistic leader (Frank Grillo), he must reaffirm his duty as a soldier to put an end to the terrorizing of innocent civilians. Fists, bullets, tanks and missiles will fly in this tour de force of bravura action filmmaking, all culminating in a climactic battle between the highly skilled Wolf Warrior and the brutal mercenary leader.
Stay tuned to the Cine Asia twitter for details on cinemas and showtimes.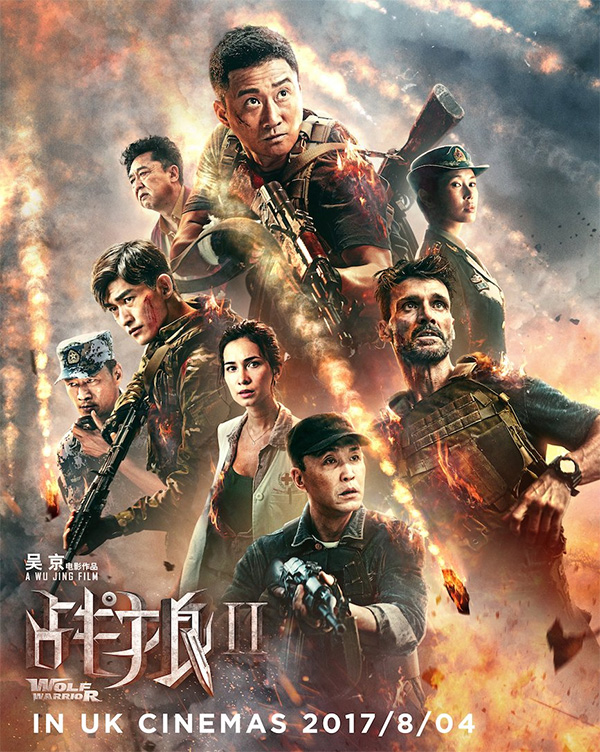 Film fan, anime addict, gaming geek, metalhead, and supreme dark overlord of Far East Films.
Latest posts by Phil Mills (see all)