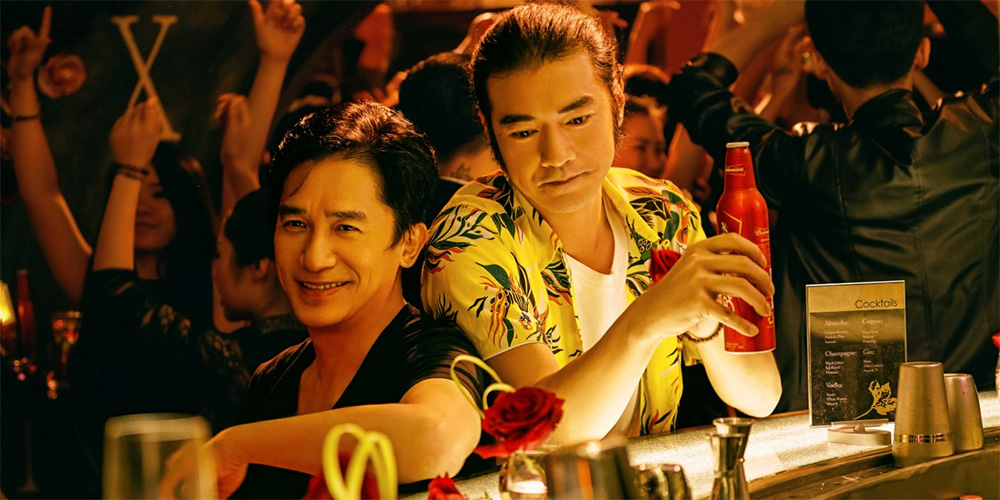 Blu-ray & DVD release: 'See You Tomorrow'
---
Zhang Jiajia's Chinese comedy-drama 'See You Tomorrow' (摆渡人) will be available to own on Hong Kong DVD and Blu-ray from March 22.
Produced by Wong Kar-Wai, the film is loosely on Zhang's own book 'Passing From Your World' and revolves around a young woman who falls in love with a married painter whose wife is unfaithful. The cast includes Tony Leung Chiu-Wai, Angelababy, Takeshi Kaneshiro, and Eason Chan.
Synopsis: Chen Mo (Tony Leung) runs a bar with his quirky friend Guan Chun (Takeshi Kaneshiro), but more importantly, he's a "ferryman" who helps clients navigate the pain of heartbreak. Neighbor Xiao Yu (Angelababy) seeks his guidance on how to help her idol Ma Li (Eason Chan), a singer reeling from his breakup with Jiang Jie (Lynn Xiong). At the same time, Guan Chun's first love, amnesiac pie shop owner Mao Mao (Sandrine Pinna), suddenly returns to town with no memory of him or the family recipe. While Guan Chun goes to ridiculous lengths to help Mao Mao, Chen Mo takes Xiao Yu under his wing, but the process awakens the memories of his own past love.
'See You Tomorrow' is available for pre-order now from YesAsia.com.