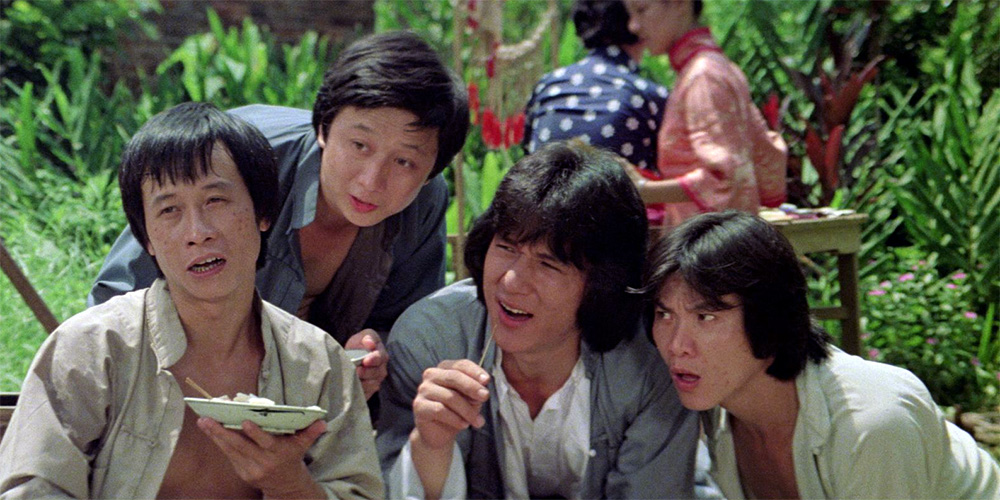 Jackie Chan's 'Drunken Master' coming to the Masters of Cinema Series
Eureka Entertainment will release 'Drunken Master', the Original Kung-Fu Classic starring the undisputed Godfather of Martial Arts Action-Comedy Jackie Chan, as part of the Masters of Cinema Series in a definitive Dual-format (Blu-ray & DVD) edition on 24 April 2017.
Hong Kong action pioneer Yuen Woo-Ping ('The Matrix', 'Crouching Tiger, Hidden Dragon') and martial arts superstar Jackie Chan burst onto the scene in 1978 with a one-two punch of kung fu masterpieces, and it was the second of these, 'Drunken Master', with its Keatonesque slapstick and flawlessly choreographed fight scenes that would leave the biggest impact.
Synopsis: Jackie Chan plays Wong Fei-Hung (a legendary Chinese folk hero who has also been portrayed on screen by Jet Li, Gordon Liu and Donnie Yen amongst many others), who is punished for his frequent troublemaking by being forced to study under the martial arts master Beggar So (Yuen Siu-Tien), notorious for his drinking as much as he is for leaving his students crippled. Wong proves himself an adept pupil, but his new skills are soon put to the test when his own father is targeted by a brutal assassin (Hwang Jang Lee, 'Snake in the Eagle's Shadow').
Special Features:
– Definitive transfer from 4K digital restoration
– Original complete Cantonese soundtrack
– Alternate Cantonese, English and Mandarin audio options
– Newly translated English subtitles
– Audio commentary by Hong Kong film experts Ric Meyers and Jeff Yang
– New video interview with director Yuen Woo-ping
– Video interview with Jackie Chan
– New video interview with film scholar Tony Rayns
– New video appreciation by director Gareth Evans ('The Raid')
– Deleted scene
– Original trailer
– A booklet featuring new writing and archival imagery
You can pre-order the Dual-format release of 'Drunken Master' now from Amazon.co.uk.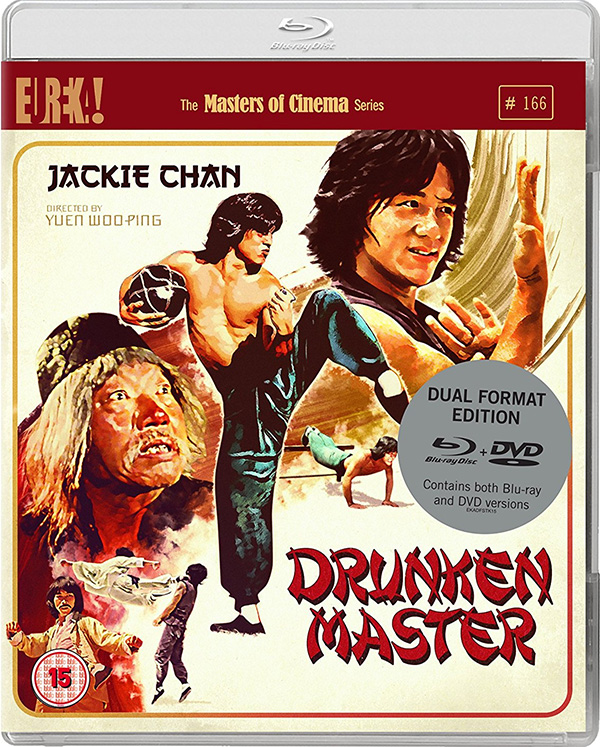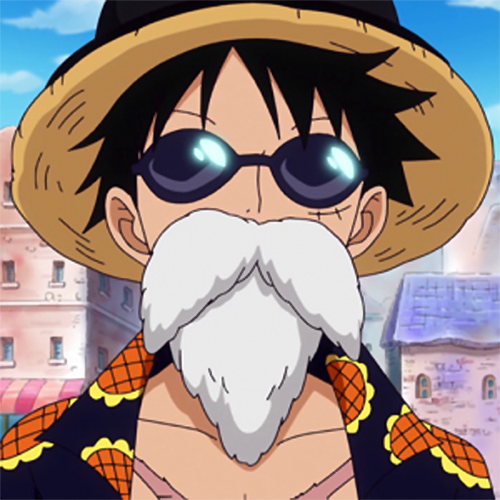 Film fan, anime addict, gaming geek, metalhead, and supreme dark overlord of Far East Films.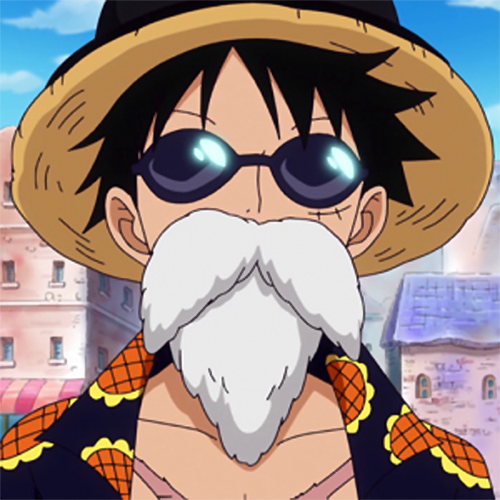 Latest posts by Phil Mills (see all)