This very occasional section takes something particularly beautiful, shocking or otherwise wonderful about Asian cinema and brings it to the fore. It could be as insignificant as a sound, theme tune, scene, performance or twist that earns the adoration of this writer, but there are many times that Vasily Pugh (and yes, I am referring to myself in the third-person) has leapt up from his seat and thanked the cinematic powers for East Asian film-making. Now let us first say that 'love' in this context does not mean soppy cards and flowers sent to the Korean superkicker in the spotlight today – that is reserved for Mrs Pugh, though her attempts to perform the 'running-up-the-wall-flip-spin-kick' that Kim performs in this are, frankly, woeful.
I first saw 'Operation Scorpio' in the mid-90s, in the days when access to the latest releases from Hong Kong was reliant on a bootleg copy. From the seller I acquired it, all that was written in his catalogue of available titles (yes, we did have little paper catalogues of VHS rips to peruse) was the legend 'Check out the astonishing Kim Won-Jin!!!'. And that was it – I had to see it. On a quiet December morn, having received the VHS in the post, I placed it in the JVC player and awaited this Kim Won-Jin character…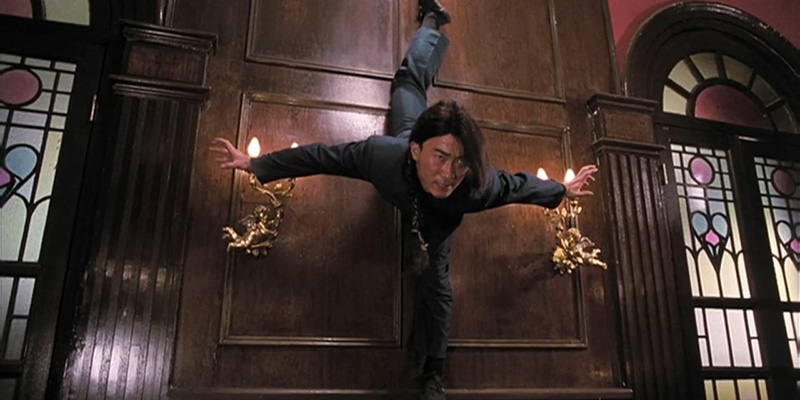 Our first sight of Kim Won-Jin, who plays the character of 'Sunny', comes around the twenty-minute mark. A very unassuming, slightly scrawny young guy in a skin-tight suit that showed how prescient the makers of 'Operation Scorpio' were; the high street is now full of gentlemen who have accidentally left the home wearing their girlfriend's jeans. Half of Sunny's head recalls the Ching dynasty braids that kung-fu fans will be familiar with, while the other is a flicked over, Phil Oakey kind of look that Kim Won-Jin manages to pull off. It makes for a strangely effective introduction; as Sunny pushes his criminal father around in a wheelchair, you can't help thinking that he looks more like he'll sell you an endowment policy than kick you senseless. Then we get our first scene of Sunny dispatching a rival fighter and you wonder if life will ever be the same again.
Now Kim Won-Jin's athleticism is simply jaw-dropping. His flexibility, flicks, rolls and pivots are spellbinding, causing me to grab the JVC remote (which I seem to remember being the size of a family-size Dairy Milk bar) and replay each and every little second. Of course, credit goes to action director Yuen Tak for his ability to design such action and ensure it is filmed exceptionally well; it is a masterclass in lighting, sound and the art of framing. That said, this is all the Kim Won-Jin show. In just this three-minute scene, you realise you have seen one of the great debuts of the genre.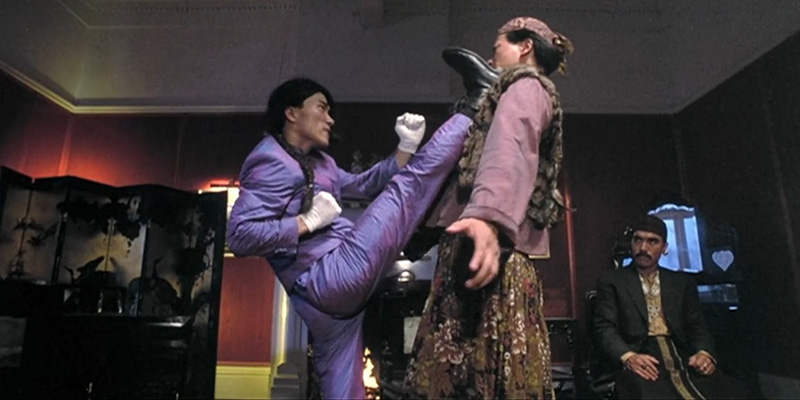 Sunny gets two more sizeable action scenes and a few moments of villainous intimidation with Liu Chia-Liang (I tried doing the splits-while-pushing-a-bench-with-my-foot thing after watching this and nearly did myself a serious mischief). In moments of repose, Kim Won-Jin has the chops to be an intimidating villain despite his modest frame. But it's all about waiting for his next chance to shine. This comes an hour or so into the film when he goes up against Frankie Chan, the muscle-bound heavy par excellence in 90s Hong Kong cinema. Yuen Tak excels himself once again and he does this by putting two adversaries together with very different skill sets. It appears a monumental mismatch and so it starts. And then Kim Won-Jin raises the bar even further, bouncing off walls and performing scorpion kicks that would have Rene Higuita cheering (apologies to non-football fans for the reference). It really is a jaw-dropping spectacle and it becomes even more incredible when one considers the lack of effects that are assisting here. Yes, there is a bit of discreet wirework here and there, but this is still about the brilliance of the artist.
The finale against Chin Ka-Lok is good, very good in fact, but it cannot quite match the last two great Kim Won-Jin scenes. It flips the Frankie Chan battle on its head by ensuring that Chin Ka-Lok is the one who gets the ridiculous beating before coming good at the end. By this point, Sunny seems almost superhuman so to see him lose in the final frames feels something of a let-down. Yet by the time the credits roll, you are aware of just what a special performance you have seen. Kim Won-Jin carries the part with gravitas too, meaning that even flicking his rather ostentatious ponytail around to blind an opponent has a believability to it. No mean feat when you look like a member of Yellow Magic Orchestra on a night out, circa 1980.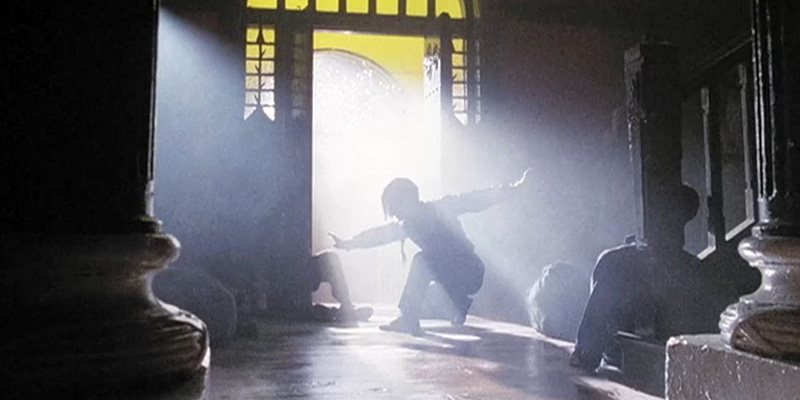 One of the most insightful comments about Kim Won-Jin – and this applies to his incredible performance in 'Operation Scorpio' more than anything else he would go on to make – is that his skill is not only in his ability to flip and tumble with supernatural precision; it is in how he lands. That is the key to leaving the viewers' jaws flapped open with sheer amazement. It's the fact that he bounces off a wall, performs a perfect spin-kick and then retreats into a splendid pose. Never underestimate the pose. It's that still, tableau effect that Kim Won-Jin achieves just after his destruction that makes the whole effect work. Much is achieved by filming complicated moves in one shot, meaning that when Sunny falls back into a silent stance, the vision is something to behold.
Kim Won-Jin would never reach the heights of his role as Sunny in 'Operation Scorpio' again. There were a few low-budget offerings and an extended cameo in 'China Strike Force', but nothing could recapture the wow factor of his first big appearance. But that's fine. Having left that impression on celluloid is something thousands of his contemporaries could never achieve. It's a timeless moment of wonder from Hong Kong cinema that still thrills today and continues to remind us of why we fell in love with Eastern cinema in the first place.
Kim Won-Jin, wherever you are now, thank you for giving us this pure, unadulterated joy.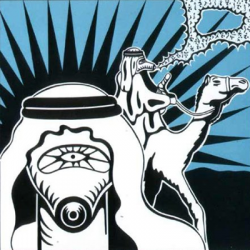 Latest posts by Vasily Pugh
(see all)