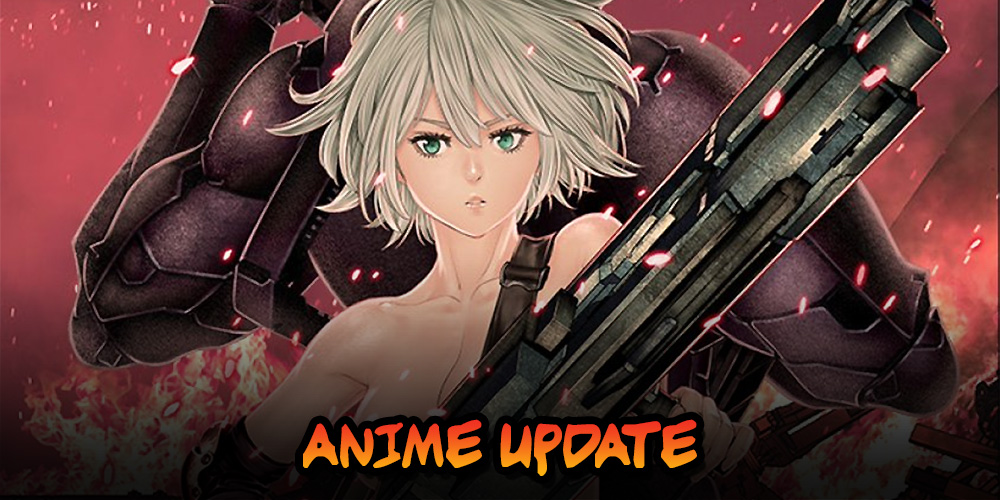 Anime Update #21
Shinya Komi and HiRock's science-fiction manga 'EX-ARM' (pictured above) is getting a television anime adaptation. The series, which is itself a remake of Komi's earlier manga 'Ex-Vita', centres around a high school student who is involved in a traffic accident and winds up having his brain used as part of an advanced weapon. No word yet on a release date but we'll keep you posted.
• Fans of 'My Hero Academia' will be pleased to see this first promo for the anime's upcoming fourth season. Unfortunately, the wait to see it is fairly long as it isn't released until October 2019, but it is still nice to get our first glimpse of the action ahead. If you need something to fill that superhero shaped gap while you wait, why not check out the recently released video game, 'My Hero One's Justice', available now from Steam, Amazon.com, and Amazon.co.uk.
• Way back in Anime Update #9, we revealed the rumours about a possible anime adaptation of Kaiu Shirai and Posuka Demizu's 'The Promised Neverland' manga. Well, now that rumour has become a reality with the release of the anime's first promotional video. Premiering on January 10, the hugely popular series follows a group of children as they attempt to escape from an orphanage that harbours dark secrets. The voice cast includes Nao Fujita, Yuko Kaida, Shinei Ueki, Lynn, and Shizuka Ishigami.
• At the recent Jump Festa '19 event, a new PV was shown for the upcoming anime adaptation of Riichirou Inagaki and Boichi's 'Dr. Stone' manga. Premiering in July 2019, the story takes place in a world where all of humanity has been turned to stone and it's up to one high schooler to use his knowledge to rebuild civilisation.
• A new PV has been released for the upcoming anime adaptation of DMM Games' web role-playing game 'Circlet Princess'. Premiering on January 8, the story centres around a fledgling team of high school girls who begin participating in a near-future e-sport that utilises a "mixed reality system". The voice cast includes Juri Nagatsuma, Saki Nakajima, Hitomi Nabatame, Kaori Mizuhashi, Mai Goto, and Atsumi Tanezaki.
• Here's the latest PV for the upcoming anime adaptation of Aka Akasaka's 'Kaguya-sama: Love is War' manga. Premiering on January 12, the story follows a pair of student geniuses who fall for each other but are far too proud to confess their feelings. The voice cast includes Aoi Koga, Makoto Furukawa, Konomi Kohara, Ryota Suzuki, and Yumiri Hanamori.
• And finally, here's the first PV for the new anime adaptation of Amyu's 'Stop This Sound!' (Kono Oto Tomare!) manga. Due to begin airing in April, the story focuses on the last remaining member of the koto (a traditional Japanese string instrument) club who must recruit new members or risk seeing the club terminated. The voice cast includes Yuma Uchida, Junya Enoki, and Atsumi Tanezaki.
Sources: Anime News Network
Film fan, anime addict, gaming geek, metalhead, and supreme dark overlord of Far East Films.
Latest posts by Phil Mills (see all)