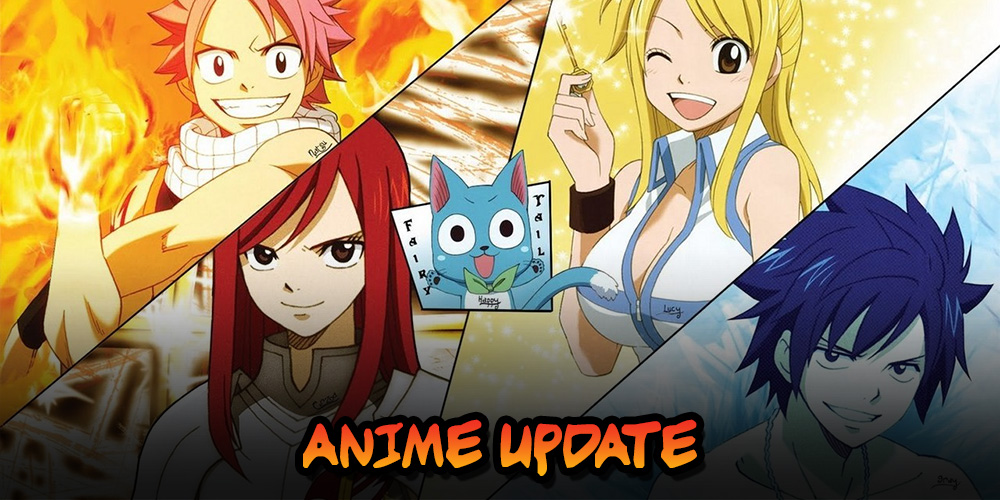 Anime Update #7
The official website for the anime adaptation of Hiro Mashima's 'Fairy Tail' manga has confirmed that the "final series" for the show will air this fall. Shinji Ishihira is directing and returning cast members include Tetsuya Kakihara, Aya Hirano, Rie Kugimiya, Yūichi Nakamura, and Sayaka Ohara.
• Bandai Namco Entertainment unveiled a new trailer this week for the upcoming 'My Hero Academia' video game. Entitled 'My Hero Academia: One's Justice' (or 'My Hero One's Justice'), the battle action game will see characters from the show facing off against each other in locations with "realistic stage destruction". The game also features a sidekick system, allowing players to pick two other characters to assist them during battles. 'My Hero Academia: One's Justice' will launch on PlayStation 4, Xbox One, Switch, and Steam later this year.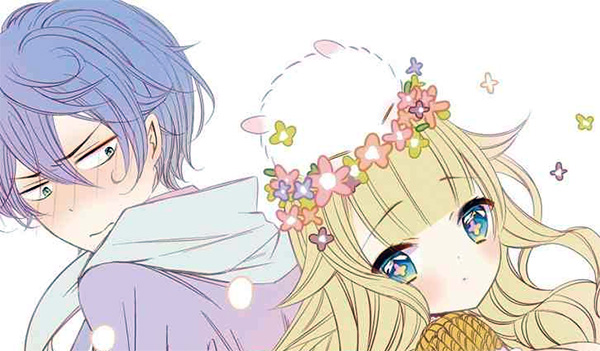 • A television anime adaptation has been green-lit for matoba's 'As Miss Beelzebub Likes' (Beelzebub-jō no Okinimesu Mama.) manga. The series is a comedy that revolves around a demon who lands his dream job as the right hand man of a somewhat unique interpretation of Beelzebub. No word yet on a release date or voice cast.
• After what seems like an eternity in development, the anime adaptation of the Japanese light novel series 'Calamity of a Zombie Girl' (Aru Zombie Shoujo no Sainan) is finally set to hit small screens in July 2018. Directed by Hideaki Iwami, the story follows a group of college students who accidentally disturb the slumber of a living dead girl.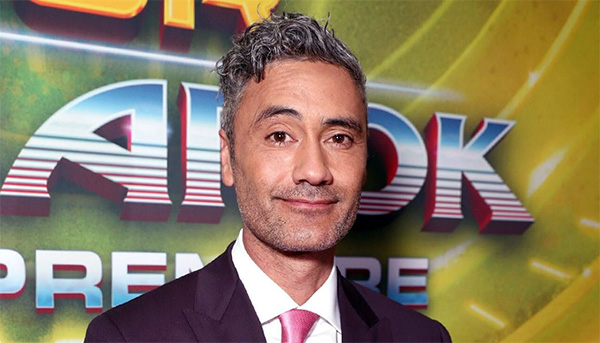 • Director Taika Waititi ('Thor: Ragnarok') has confirmed that he is still working on the Warner Brothers' live-action remake of 'Akira'. Although it's not been confirmed whether he will be directing, Waititi is definitely involved with the writing of the adaptation and claims he will be using the original manga as source.
• The official Pokémon website has released a trailer for the 21st film in the franchise, 'Pokémon the Movie: Everyone's Story' (Gekijōban Pocket Monster: Minna no Monogatari). Directed by Kunihiko Yuyama, the movie will be set during the annual Wind Festival at Frau City, where a Legendary Pokémon known as Lugia is said to bring the blessed wind. The film opens on July 11 and the voice cast includes Rica Matsumoto, Ikue Ōtani, Megumi Hayashibara, Shinichiro Miki, Inuko Inuyama, Mana Ashida, and Rina Kawaei.
Sources: Anime News Network, Crunchyroll
Film fan, anime addict, gaming geek, metalhead, and supreme dark overlord of Far East Films.
Latest posts by Phil Mills (see all)