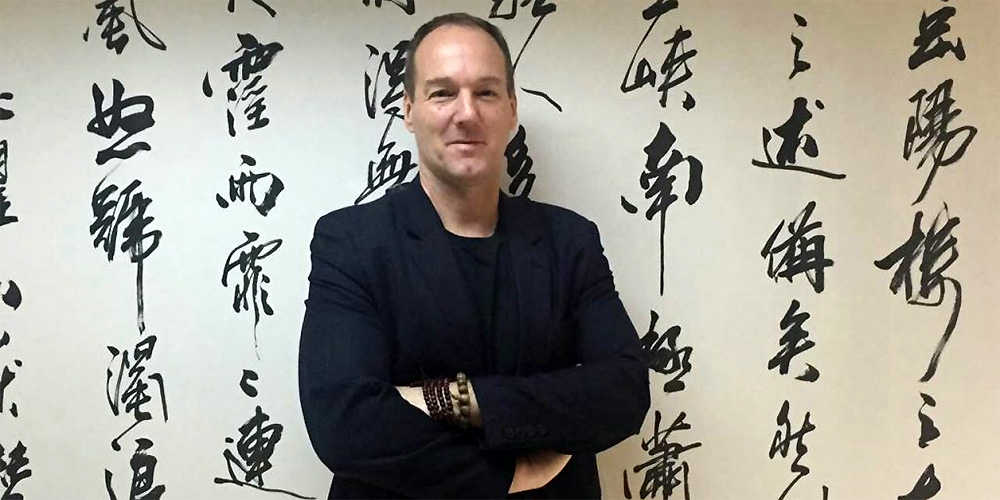 Bey Logan accused of sexual misconduct by multiple women
Former Hong Kong-based Weinstein Co. vp and martial arts enthusiast, Bey Logan has been accused of sexual misconduct by multiple women.
According to an exposé by the Hong Kong investigative news site HK01, seven women have come forward accusing Logan of inappropriate sexual behaviour.
Among the seven women is Indonesian-Chinese actress Sable Yu, who starred in the unfinished Logan-helmed martial arts film 'Snowblade'. In an interview with HK01, Yu says that Logan made her strip to her underwear on a daily basis to inspect her body and even went so far as to tweak her nipple in front of the entire crew. He also exposed himself to her on more than one occasion, and attempted to make her touch his genitalia. When Yu tried to quit the film due to the psychological pressure, Logan threatened her with legal action.
The other six women, most of whom understandably wish to remain anonymous, also share similar experiences. An interpreter who worked on 'Crouching Tiger, Hidden Dragon: The Sword of Destiny' claims that Logan was an uninvited guest in the night, climbing into her bed naked and placing himself in-between her legs. Another woman says that he forcibly kissed her and then pinned her down on the bed in her hotel room.
When questioned about these allegations in a phone call, Logan stated "I definitely never forced myself on anybody, never had to force myself on anybody."
In the same telephone interview, Logan called Yu "crazy" and boasted that he had "too many girlfriends." "I had consensual relationships with girls who perhaps fell in love with me and, you know, I wasn't being serious, that kind of thing, which I think is quite common," he said.
In a later written statement, Logan said that he regretted any actions that could have caused distress to anyone and that "most of the accusations now made and elicited in this article are either untrue or taken out of context". He ended by saying that he would now be taking time to "reflect on my behaviour and the values which I should uphold".
Update: Actress JuJu Chan has recently spoken to Variety about her experiences with Logan. After initially being introduced to him during an audition, Chan says that they later met at a party where he forcibly kissed her on the lips. When the pair were reunited several years later on the set of 'Crouching Tiger, Hidden Dragon: The Sword of Destiny', Logan constantly griped about her failure to become his girlfriend and eventually tried to have her fired. Logan has denied the allegations.

Sable Yu and Bey Logan on the set of 'Snowblade'
Source: The Hollywood Reporter.
Film fan, anime addict, gaming geek, metalhead, and supreme dark overlord of Far East Films.
Latest posts by Phil Mills (see all)