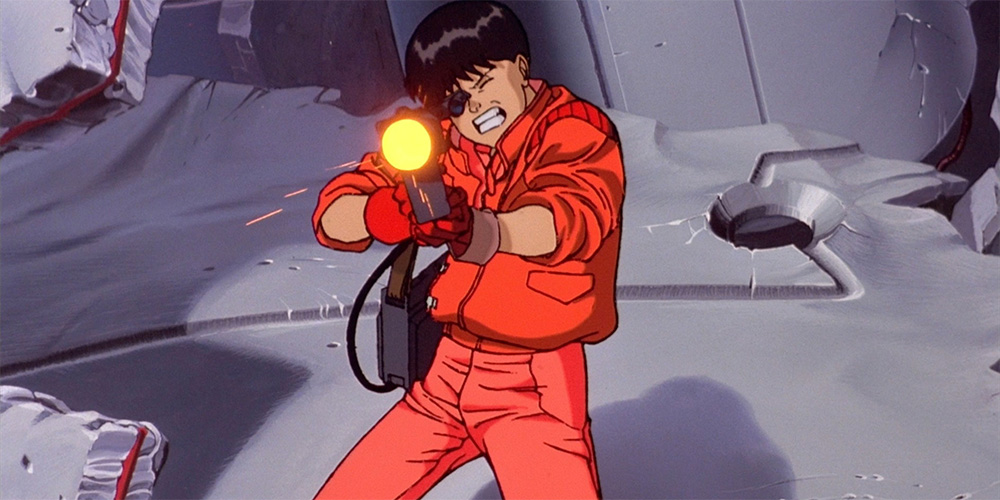 Blu-ray & 4K UHD release: 'Akira'
---
Manga Entertainment are bringing the 1988 Japanese animated post-apocalyptic cyberpunk film 'Akira' (アキラ) to UK Blu-ray and 4K UHD on November 30, 2020.
Co-written and directed by Katsuhiro Otomo, the film revolves around a biker who must attempt to take down his friend after a secret government project turns him into a psychic psychopath. The voice cast includes Mitsuo Iwata, Nozomu Sasaki, Mami Koyama, Taro Ishida, Mizuho Suzuki, and Tetsusho Genda.
Synopsis: Neo-Tokyo, 2019. The city is being rebuilt post World War III when two high school drop outs, Kaneda and Tetsuo stumble across a secret government project to develop a new weapon – telekinetic humans. After Tetsuo is captured by the military and experimented on, he gains psychic abilities and learns about the existence of the project's most powerful subject, Akira. Both dangerous and destructive, Kaneda must take it upon himself to stop both Tetsuo and Akira before things get out of control and the city is destroyed once again.
Features:
• AKIRA sound making 2019
• AKIRA soundclip by Geinoh Yamashirogumi
• End credits for 1998 theatrical release
• Theatrical trailer collection
• Storyboard collection
• Rigid collectors box
• 40 page booklet
• Region: B
'Akira' is available for pre-order now from Amazon.co.uk or Zavvi.com.