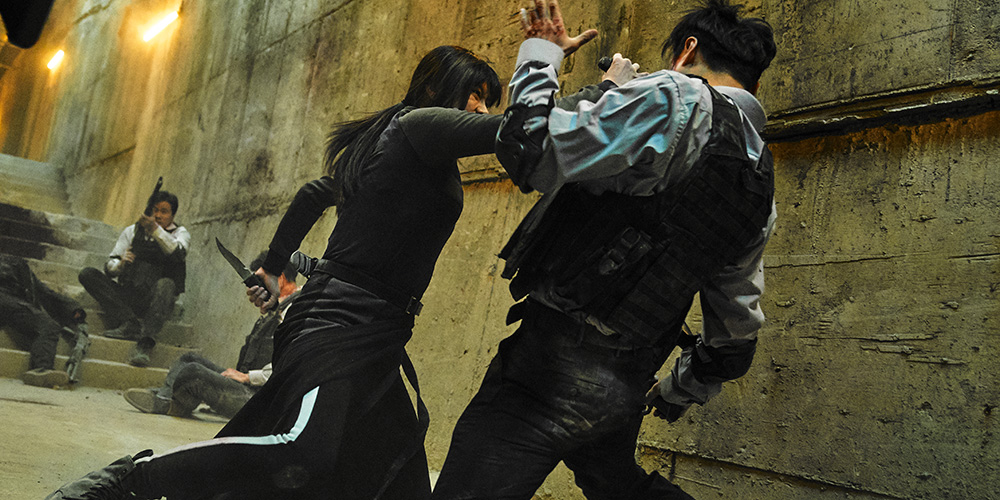 Blu-ray, DVD and Digital release: 'The Witch: Subversion'
Well Go USA are bringing the 2018 South Korean action thriller 'The Witch: Subversion' (마녀) to US Blu-ray, DVD and Digital on March 10, 2020.
Directed by Park Hoon-Jung, the film revolves around around a young girl who, after enduring a violent upbringing, finds herself involved in a situation where she must go up against a group of mysterious assailants. The cast includes Kim Da-Mi, Choi Woo-Sik, Jo Min-Soo, and Park Hee-Soon.
Synopsis: 10 years ago, Ja-yoon escaped from a secret government facility in the midst of an inexplicable incident. An old couple finds her alone near death in the woods and takes her in even though she has no memory of who she is or how she got there. She grows up to be a bright high school student and enters a nationally televised audition program to win the top prize and help her struggling family. But as soon as she appears on TV, strange people start appearing in her life and Ja-yoon falls into turmoil as her seemingly ordinary life turns upside down in a blink of an eye…
Special Features:
• Trailers
'The Witch: Subversion' is available for pre-order now from Amazon.com.