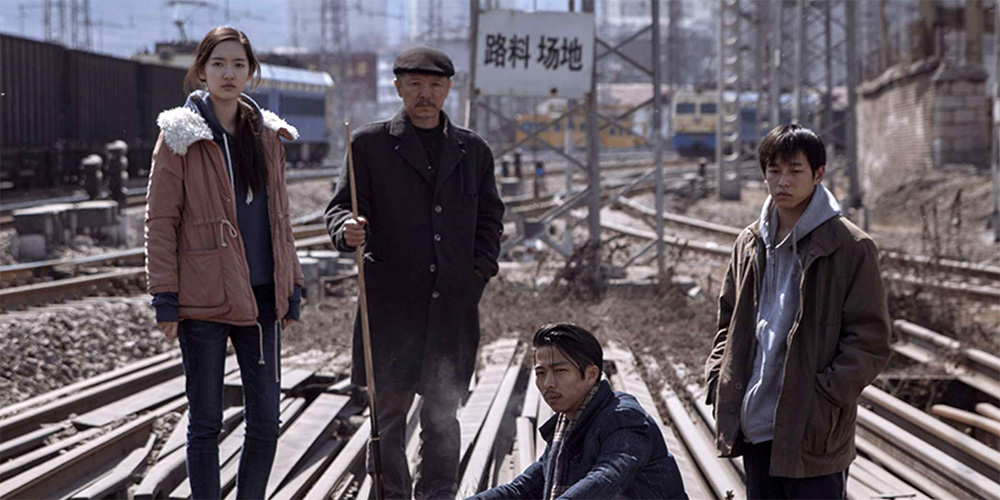 Blu-ray, DVD & Digital release: 'An Elephant Sitting Still'
KimStim are bringing the 2018 Chinese drama 'An Elephant Sitting Still' (大象席地而坐) to VOD on November 19 and to US Blu-ray and DVD on December 10, 2019.
Written and directed by Hu Bo, the film follows four people from a city in Northern China who see their lives interlocking on a single day. The cast includes Peng Yuchang, Zhang Yu, Wang Yuwen, Liu Congxi, and Xiang Rongdong.
Synopsis: Taking place over a single day in an unnamed industrial city in northern China, the film's interlocking narratives focus on four characters: Wei Bu, a high school boy driven to stand up to a bully; his classmate Huang Ling, involved in an affair with a school administrator; the bully's older brother Yu Cheng, a reluctant gangster; and an elderly grandfather, Wang Jin, about to be dumped into a nursing home. These unlikely companions and desperate souls find themselves drawn to the city of Manzhouli, where a mythical elephant is said to sit, indifferent to a cruel world.
Special Features:
• Man in the Well, a short film by Hu Bo
• USA theatrical trailer
• Collector's booklet
'An Elephant Sitting Still' is available for pre-order now from Amazon.com.