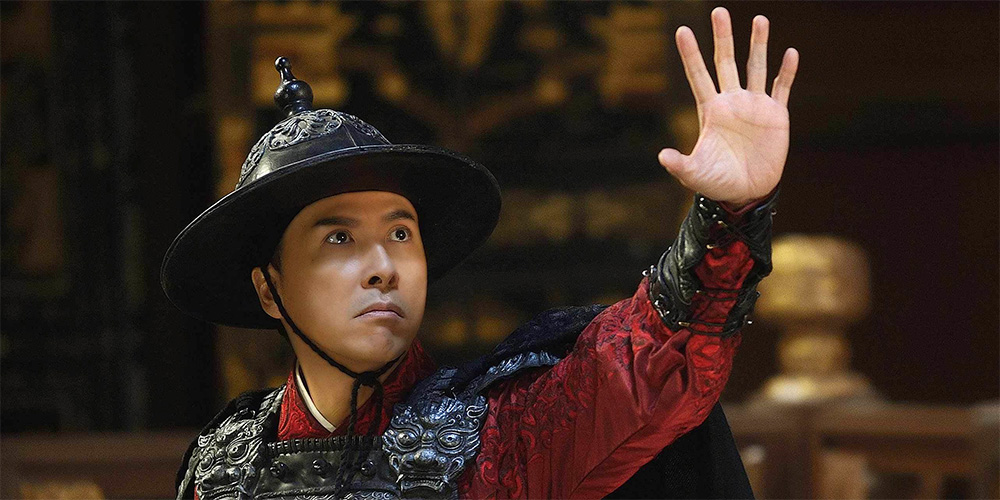 Blu-ray, DVD & Digital release: 'Iceman: The Time Traveler'
Well Go USA are bringing the Hong Kong-Chinese sci-fi action adventure 'Iceman: The Time Traveler' (冰封侠:时空行者) to Digital, Blu-ray Combo Pack and DVD on February 19, 2019.
Directed by Raymond Yip, the film is a sequel to 2014's 'Iceman' that continues the battle between a defrosted imperial guard and his traitorous childhood friends. The cast includes Donnie Yen, Wang Baoqiang, Simon Yam, and Yasuaki Kurata.
Synopsis: During the Ming Dynasty, a palace guard, Ying (Donnie Yen), is buried and frozen in time by an avalanche during a fierce battle. Brought back to life in present day, Ying embarks on a quest for the only thing that can correct the wrongs of history – The Golden Wheel of Time. Ying sets out on his dangerous journey, never knowing every step he takes is leading him closer to a deadly trap.
'Iceman: The Time Traveler' is available for pre-order now from Amazon.com and iTunes.