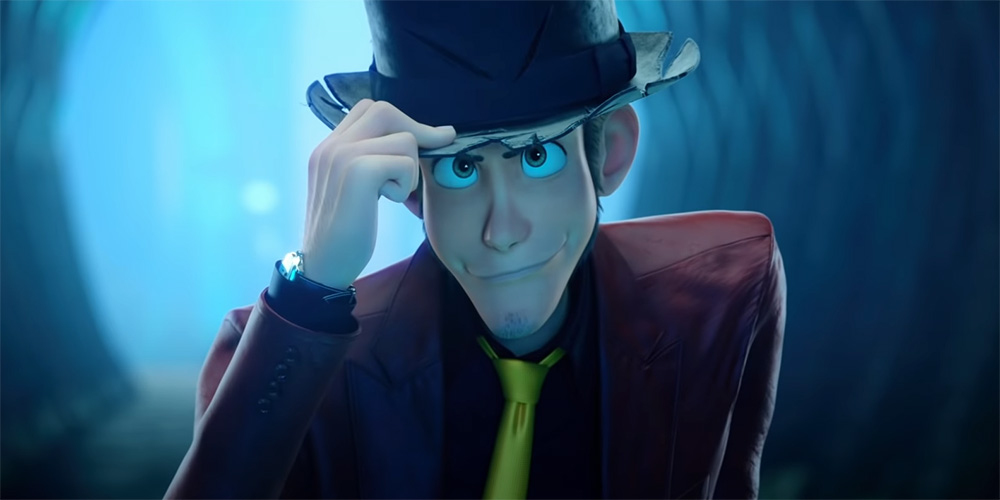 Blu-ray, DVD & Digital release: 'Lupin III: The First'
---
Shout! Factory are bringing the 2019 Japanese 3DCG comedy action-adventure anime film 'Lupin III: The First' (ルパン三世 THE FIRST) to US Blu-ray, DVD and Digital on January 12, 2021.
Written and directed by Takashi Yamazaki, the film finds master thief Lupin III attempting to uncover the secrets of a diary that is supposedly linked to his grandfather's legacy. The voice cast includes Kanichi Kurita, Kiyoshi Kobayashi, Daisuke Namikawa, Miyuki Sawashiro, and Koichi Yamadera.
Synopsis: When Professor Bresson, touted to be this century's most established archaeologist passes away, he leaves behind the Bresson Diary, rumored to hold clues to the treasures of a lost civilization. When elusive Lupin III, grandson of the famous French thief, learns of this, he decides to snatch the sought-after diary to claim the lost treasures for himself and to redeem his grandfather's name, who allegedly was not able to solve the Bresson diary…? Befriending a young girl named Laetitia, who seems to also be after the diary, Lupin must outwit Professor Lambert and his shadowy secret society to solve the great mystery of Bresson Diary to prove to the world that he is the greatest thief in the world!
Features:
• Interviews with Director and Japanese Cast
• Animation Breakdown
• CG Model Gallery
• Yellow Carpet Premiere
• Trailers and Promos
• Region: A/1
'Lupin III: The First' is available for pre-order now from Amazon.com.