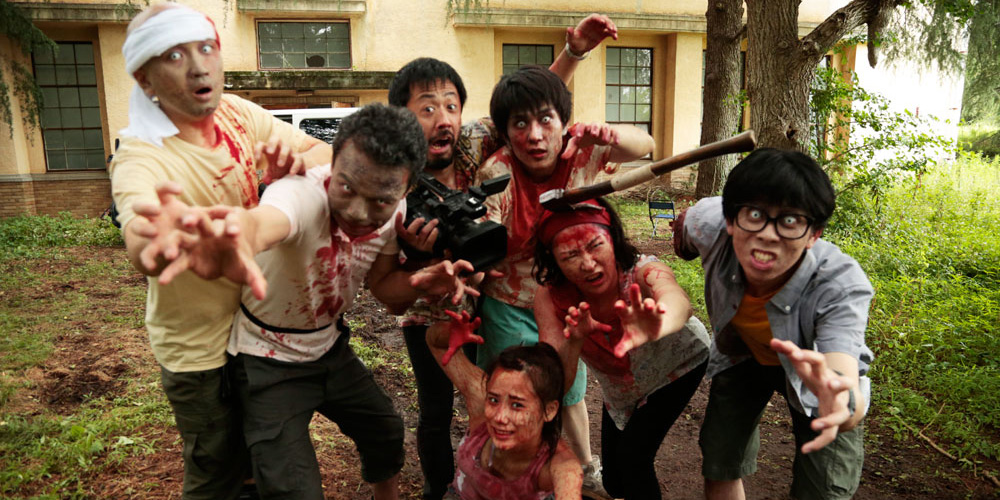 Blu-ray, DVD & Digital release: 'One Cut of the Dead'
Third Window Films are bringing the Japanese zombie horror movie 'One Cut of the Dead' (カメラを止めるな!) to UK Blu-ray, DVD and Digital on January 28, 2019.
Written and directed by Shinichiro Ueda, the film centres around the crew of a low budget zombie movie who find themselves coming under attack from the real thing. The cast includes Takayuki Hamatsu, Mao, Harumi Syuhama, Kazuaki Nagaya, Manabu Hosoi, Hiroshi Ichihara, and Shuntaro Yamazaki.
Synopsis: A film crew is shooting a zombie horror flick in an abandoned water filtration plant, allegedly used for human experiments by the military. Just as the director browbeats his actors and demands more special effects blood, a real zombie apocalypse erupts, much to his auteur delight.
Special Features:
• Interview with director Shinichiro Ueda (17min)
• Making Of (45min)
• "Take 8" – short film (20min)
• Outtakes (5min)
• Go-Pro version of one-cut (38min)
• POM TV Instruction Video (1 min)
• Trailer (1 min)
• Slipcase
'One Cut of the Dead' is available for pre-order now from Amazon.co.uk and iTunes.