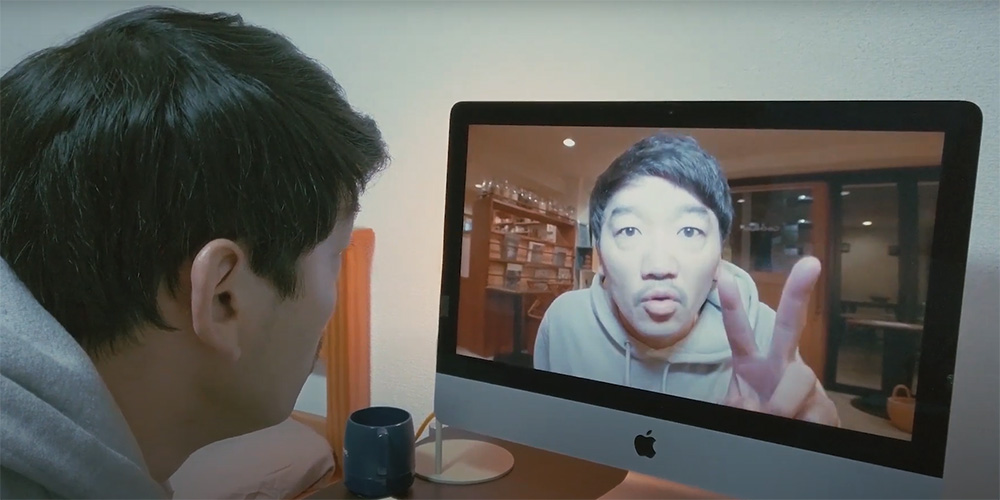 Blu-ray & DVD release: 'Beyond the Infinite Two Minutes'
---
Third Window Films are bringing the 2020 Japanese time travel suspense comedy 'Beyond the Infinite Two Minutes' (ドロステのはてで僕ら) to UK Blu-ray and DVD on November 15, 2021.
Directed by Junta Yamaguchi, the film follows a cafe owner who discovers that the TV in his cafe suddenly shows images from the future, but only two minutes into the future. The cast includes Aki Asakura, Gota Ishida, Kazunori Tosa, Masashi Suwa, and Riko Fujitani.
Synopsis: Café owner Kato discovers that his PC monitor shows what will happen two minutes in the future. Another screen downstairs in his café shows the past of two minutes ago. His friends decide to place the two mysterious devices opposite each other, which creates a loop to see into the future. Naturally, chaos ensues. BEYOND THE INFINITE TWO MINUTES is a delightfully light hearted flick shot in one take about five innocent heartwarming friends who discover the art of time traveling!
Features:
• 'Howling' Short film
• Making Of
• Interview with Junta Yamaguchi
'Beyond the Infinite Two Minutes' is available to pre-order now from Amazon.co.uk.