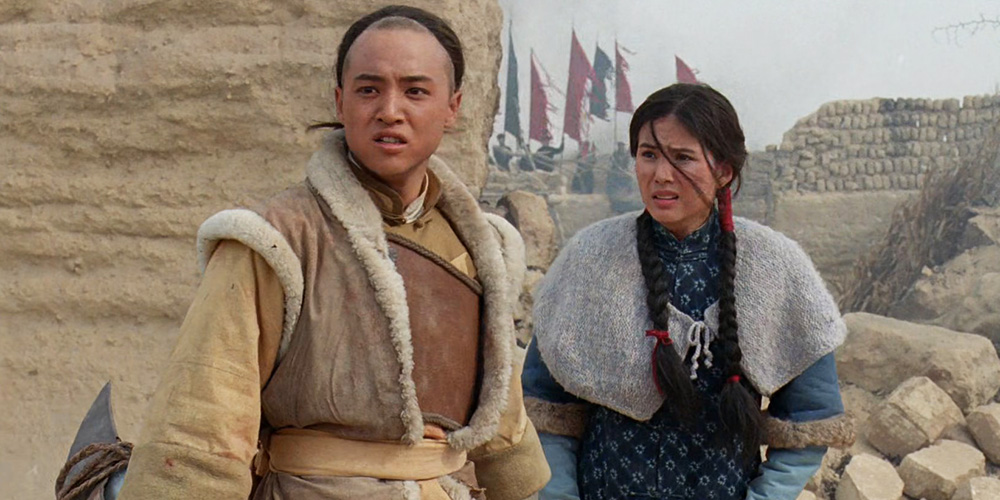 Blu-ray & DVD release: 'Burning Paradise'
---
Panorama are bringing the 1994 Hong Kong fantasy martial arts action movie 'Burning Paradise' (火燒紅蓮寺) to Hong Kong Blu-ray and DVD on March 29, 2021.
Directed by Ringo Lam, the film finds the legendary hero Fong Sai-Yuk forced to do battle with the Red Lotus sect as he attempts to escape the Manchus. The cast includes Willie Chi, Carman Lee, Wong Kam-Kong, Yeung Sing, and Maggie Lam Chuen.
Synopsis: There are rumours that the Shaolin Temple is harbouring revolutionaries. The emperor believes the rumours and decides to wipe out the temple. Fong Sai-Yuk (Willie Chi) escapes with his uncle to the desert and they run into Tou Tou (Carman Lee). Yuk's uncle is killed by the king's general, while Tou and Yuk are captured and taken to the Red Lotus Temple run by Elder Kung. Yuk met Hung Hei-Koon, who has already joined Elder Kung and voluntarily becomes his protégé. Yuk looks for every chance to escape but is stopped by Koon. Would Yuk be able to find out the plan of Koon and defeat Elder Kung?
Features:
• Cantonese/Mandarin soundtracks
• Chinese/English subtitles
• Region: A/3
'Burning Paradise' is available to pre-order from YesAsia.com.