During the Ching dynasty, the Shaolin monks tried to oppose the Manchu government and were hunted like dogs so that they could be punished for their beliefs.  'Burning Paradise' picks up as a young Fong Sai Yuk (Willie Chi) and his master are attempting to flee the wrath of the Manchus.  When the soldiers catch up with them, Fong's master is brutally killed and he is captured and taken to the temple of the Red Lotus sect.
Inside the temple lies a torturous world where monks are made to denounce their faith and forced to work like slaves under the most horrific conditions.  However, the arrival of Sai Yuk throws things into disarray as he immediately forces a duel with Bak, the right hand woman of the psychopathic Sun, the master of the temple.  When he defeats her, he goes straight for Sun but he is unexpectedly stopped by his Shaolin brother and old friend Hung Hei-Koon (Yeung Sing).  Fong is caught off guard and wounded in the battle so he is thrown into the corpse pit to rot.  Little do they realise that Sai Yuk is a cunning and persistent man who doesn't waste time in masterminding his escape and looks to initiate the downfall of the temple and free his brothers.
With 'Burning Paradise', director Ringo Lam attempts to make the difficult transition from his trademark heroic bloodshed films into the realms of the kung fu classic.  This is no mean feat but thankfully the final results speak for themselves, as Lam's dark and brooding style translates well into this alternative backdrop.  His use of the macabre makes for a refreshing change from the usual upbeat old-school classics and the debuts of some new leading talent is also a sensible move.  Most importantly though, he allows the action to take precedence and you are never more than a few minutes away from another blistering duel.
The fights are all excellently choreographed with some impressive wirework that is very close to becoming the equal of the 'OUATIC' series.  Amongst the highlights we find hand to hand combat, swordplay and spearwork that all present a real feast for the eyes.  Performance wise, leading actor Willie Chi shows that he has some credible skill that has never been used to such great effect (although that isn't saying much considering his only other notable film prior to this was 'Drunken Master 3') whilst Sheng Yang, another veteran of the Beijing Wu Shu academy, provides sterling opposition to Chi with flips and kicks galore.  However, it has to be said that action aside, the show is really stolen by Wong Kam Kong who oozes pure evil during all his scenes and had such a talent for odd paintings that they used it in the film.
'Burning Paradise' is definitely a worthy addition to the classic kung fu genre as well as the many legends of Fong Sai Yuk.  With top notch acting, action and directing, it just goes to show that you don't need Jet Li or Jackie Chan to make a folk hero classic, although Tsui Hark does often seem to be lurking in the shadows.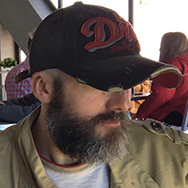 Latest posts by Phil Mills
(see all)