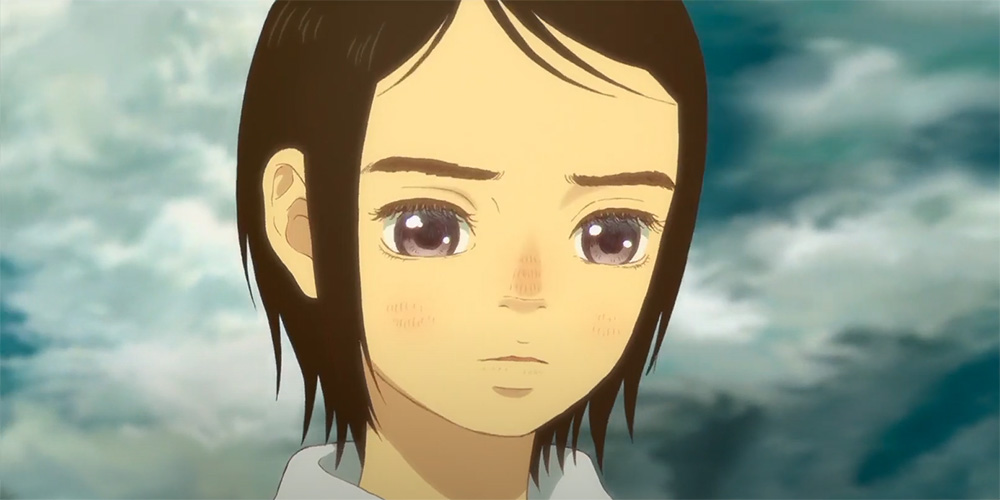 Blu-ray & DVD release: 'Children of the Sea'
---
Anime Limited are bringing the 2019 Japanese animated fantasy adventure 'Children of the Sea' (海獣の子供) to UK Blu-ray and DVD on March 8, 2021.
Adapted from the manga by Daisuke Igarashi and directed by Ayumu Watanabe, the film follows a young girl who is drawn into a mystery involving sealife around the world. The voice cast includes Mana Ashida, Hiiro Ishibashi, Seishu Uragami, Win Morisaki, and Goro Inagaki.
Synopsis: When Ruka was younger, she saw a ghost in the water at the aquarium where her dad works. Now she feels drawn toward the aquarium and the two mysterious boys she meets there, Umi and Sora. They were raised by dugongs and hear the same strange calls from the sea as she does. Ruka's dad and the other adults who work at the aquarium are only distantly aware of what the children are experiencing as they get caught up in the mystery of the worldwide disappearance of the oceans fish.
Features:
• Turep – Looking for Children of the Sea
• Intro at Animation is Film
• Directing Children of the Sea
• Animation Breakdown
• Interview with Composer Joe Hisaishi
• Japanese Cast Interview
• Art Gallery
• Selected Storyboards
• Studio 4C Makes a Meal
• Making of the Poster
• Trailers
• Japanese/English soundtracks
• English subtitles
• Region: B/2
'Children of the Sea' is available for pre-order now from Amazon.co.uk.