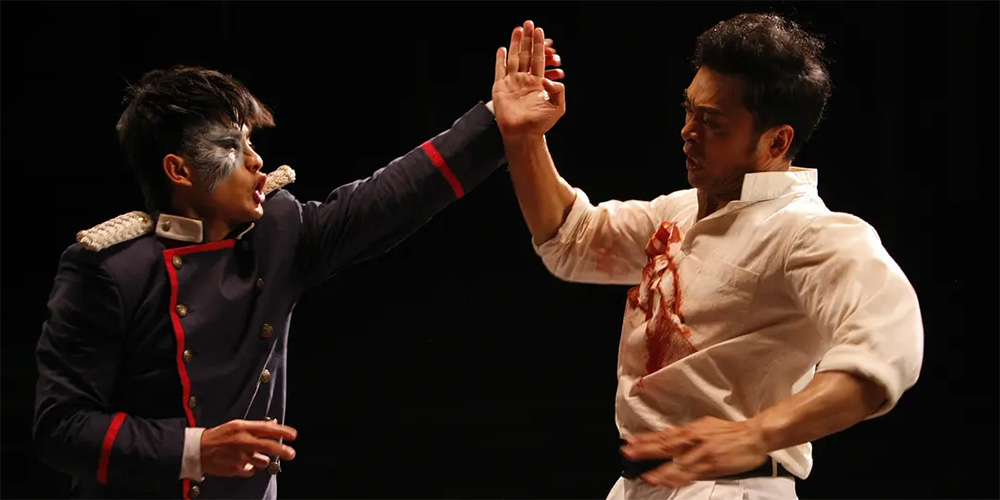 Blu-ray & DVD release: 'Heroes Amidst Turmoil'
Panorama are bringing the 2019 Hong Kong-Chinese period action-drama 'Heroes Amidst Turmoil' (少年当自强 / Unbeatable Youth) to Hong Kong Blu-ray and DVD on October 9, 2020.
Directed by Ken Yip, the film follows a member of the Jing Wu Athletic Association as he attempts to take down a group of foreign smugglers. The cast includes Max Zhang Jin, Rose Chan, Fan Siu-Wong, Danny Chan Kwok-Kwan, Ngo Ka-Nin and Mo Mei-Lin.
Synopsis: Miao Lan, who has practiced Wing Chun since a young age, is married to Tang Ao, who hides his true identity as a member of the Jing Wu Athletic Association. While on an operation, Tang Ao discovers foreigners trying to smuggle national treasures out of China. Vastly outnumbered, Tang Ao leaps into the sea with a Tang Dynasty imperial seal. He sustains a head injury that causes him to lose his memories. When assassins come to their home, Miao Lan manages to escape with son Nansheng, and they head to Guo Tian's shop in Guangdong in hopes of finding Tang Ao. Guo Tian tries to take down the foreign smugglers, but his plan backfires and Nansheng gets abducted in the process. At this time, Miao Lan finally comes across Tang Ao, but he doesn't remember her.
Features:
• Region: A/3
'Heroes Amidst Turmoil' is available for pre-order now from YesAsia.com.