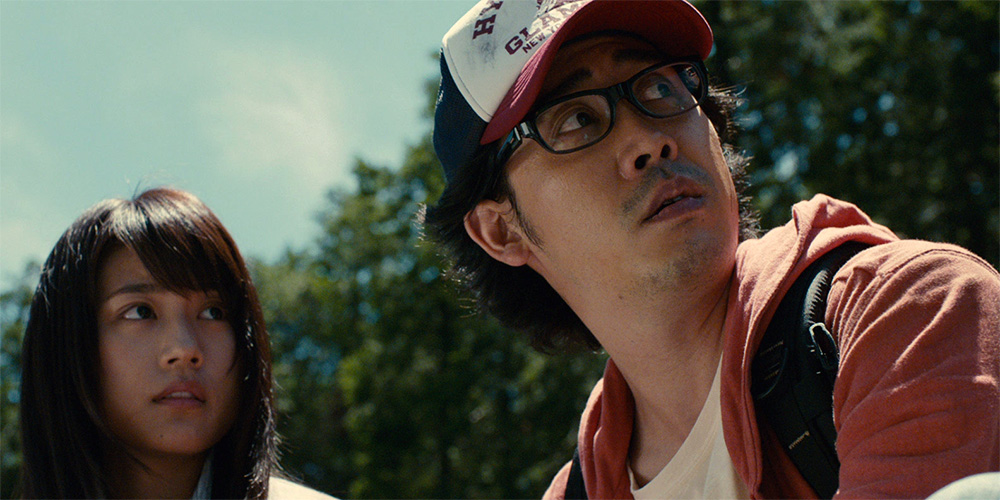 Blu-ray & DVD release: 'I Am A Hero'
Funimation are bringing the live-action adaptation of Kengo Hanazawa's horror manga, 'I Am A Hero' (アイアムアヒーロー) to US Blu-ray and DVD on July 24, 2018.
Directed by Shinsuke Sato, the story revolves around a daydreaming manga artist who sees himself forced to become a hero after a virus outbreak hits Japan. The cast includes Yo Oizumi, Kasumi Arimura, Masami Nagasawa, Hisashi Yoshizawa, Yoshinori Okada, and Nana Katase.
Synopsis: Thirty-five-year-old assistant manga artist Hideo Suzuki leads an unsatisfying, tedious life. To cope with his day-to-day stresses, he fantasises scenarios where he's overcome with confidence and bouts of courage. But that's just what they are: fantasies. And yet, when a virus outbreak hits Japan turning the infected into mindless cannibals, Hideo is forced back to reality. Equipped with his shotgun amidst seemingly insurmountable odds, now's his chance to rise to the occasion and become the hero he's always daydreamed he could be, even if it kills him.
Special Features:
• Japanese Trailer
• Japanese Teaser
• Trailers
'I Am A Hero' is available for pre-order from Amazon.com.