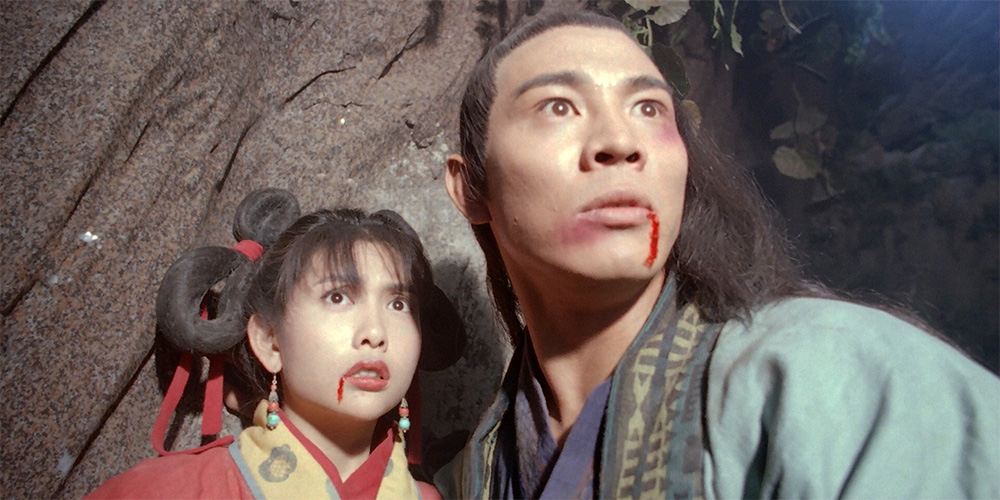 Blu-ray & DVD release: 'Kung Fu Cult Master'
---
Panorama are bringing the 1993 Hong Kong wuxia film 'Kung Fu Cult Master' (倚天屠龍記之魔教教主) to Hong Kong Blu-ray and DVD on February 5, 2021.
Directed by Wong Jing, the film revolves around a young man who learns advanced fighting skills in the hope of avenging his parents' death. The cast includes Jet Li, Sharla Cheung, Gigi Lai, Chingmy Yau, and Sammo Hung.
Synopsis: Chang Mo Kei (Jet Li) is the offspring of a forbidden union between lovers from two martial arts clans. Cursed with the "Jinx Palm", Mo Kei is unable to practice martial arts. But when Mo Kei is ostracized by local bullies, he comes into contact with a mysterious monk, who uses the "Solar Stance" to counter the Jinx Palm, thereby granting Mo Kei untold strength in the martial arts world. Newly powerful, Mo Kei sets out to stop the warring clans, who are actually being manipulated by the government to wipe each other out!
Features:
• Postcard [first press only]
• Cantonese/Mandarin soundtracks
• Chinese/English subtitles
• Region: A/3
'Kung Fu Cult Master' is available to order now from YesAsia.com.