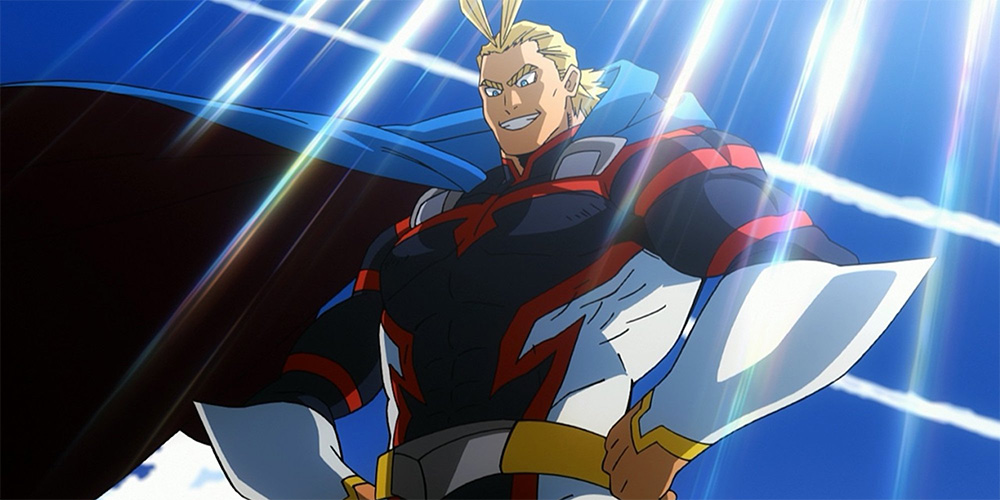 Blu-ray & DVD release: 'My Hero Academia: Two Heroes'
Manga Entertainment are bringing the Japanese anime superhero film 'My Hero Academia: Two Heroes' to UK Blu-ray and DVD on April 8, 2019.
Based on the manga by Kohei Horikoshi, the film finds Deku and All Might called into action after they are caught in the middle of a villain attack during a science exhibition. The voice cast includes Daiki Yamashita, Kenta Miyake, Nobuhiko Okamoto, Ayane Sakura, Kaito Ishikawa, and Yuki Kaji.
Synopsis: Our favourite young hero-in-training is in for a wild ride when villains threaten the artificial moving city, I-Island. Deku and All Might receive an invitation to I-Expo, the world's leading exhibition of Quirk abilities and hero item innovations! Amid the excitement, sponsors, and pros from all over, Deku meets Melissa, a girl who is Quirkless just like he once was. Suddenly, I-Expo's top-of-the-line security system gets hacked by villains, and a sinister plan is set in motion. It's a serious threat to hero society, and one man holds the key to it all the symbol of peace, All Might.
'My Hero Academia: Two Heroes' is available for pre-order now from Amazon.co.uk.