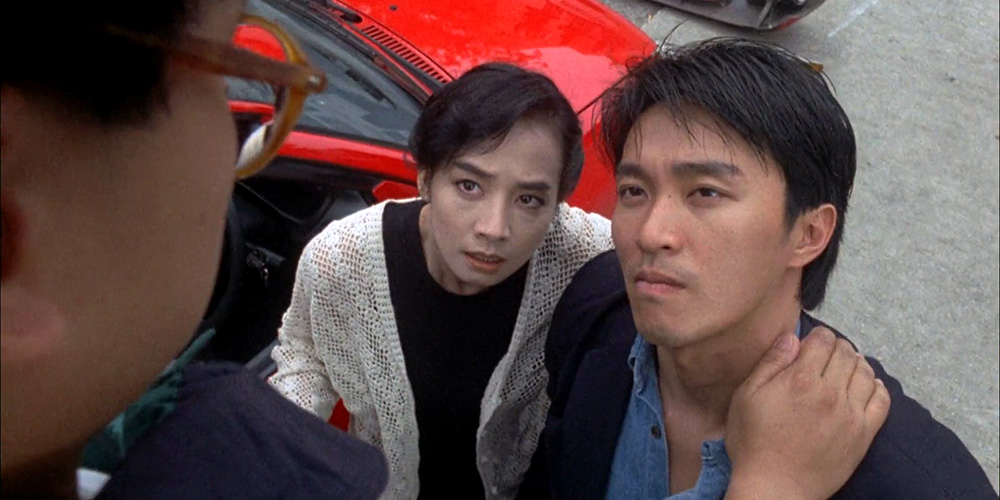 Blu-ray & DVD release: 'The Magnificent Scoundrels'
Panorama are bringing the 1991 Hong Kong comedy 'The Magnificent Scoundrels' (情聖) to Hong Kong Blu-ray and DVD on April 17, 2020.
Directed by Lee Lik-Chi, the film follows a pair of con-artists who are forced to team up to rip off a luxurious vacant house. The cast includes Stephen Chow, Teresa Mo, Karl Maka, Amy Yip, Tien Niu, Wu Ma, Roy Cheung and Yuen Wah.
Synopsis: Sing (Stephen Chow) is an avowed conman who's forced by vicious loan shark Tai Te (Roy Cheung) to team up with silly female grifter Betty (Teresa Mo) to rip off a luxurious vacant house. But the pair get caught inside by the house's owners (Ng Ma and Tien Niu). Luckily, they're expecting a rich Mainland visitor named Jackie, so Sing is happy to assume that role to take them for all they're worth! But the couple are also conmen, also working for the same loan shark, and neither has any idea what they're getting into! When they introduce the buxom Amy Yip as their daughter, this stacked deck of comic circumstances seems ready to collapse! Who will con who first?
Special Features:
• Region: A/3
'The Magnificent Scoundrels' is available for pre-order now from YesAsia.com.