Sing (Chow) and Betty (Mo) are two hapless cons who find themselves competing against each other in a game of one-upmanship.  However, Betty is in serious debt to a group of loan sharks and when she is seen together with Sing the debt becomes their combined problem.  Forced to remain together, the two concoct a plan to break into a rich man's house whilst he is away.  Unbeknownst to them though, the loans sharks have also instructed their own man (Wu Ma) to steal antiques from the same house.  As if this wasn't farcical enough, when rumours of a rich cousin getting into town filter through, one giant scheme is undertaken by all concerned to fool the man into handing over his hard earned cash.  The question is, will any of these idiots actually emerge with any money?
'The Magnificent Scoundrels' is best described as a comedy-farce. Clearly very influenced by the comic capers of old, the film is littered with numerous panto-style situations that rely heavily on slapstick routines.  While there is no denying that this gives the film an innocent charm, this approach can also border on silly and there are definitely moments where it slips into irritating territory. Luckily though, the likes of Chow and Maka are on hand to entertain and their comic timing combined with some zany facial expressions do much to amuse.  Just be warned though, that all of the comedy is far from what you would call subtle.
'The Magnificent Scoundrels' is a relatively light and fun outing, provided you appreciate slapstick comedy. There's little room for Chow's trademark "fast speak" here, and it's definitely more 'Three Stooges' than 'Monty Python'.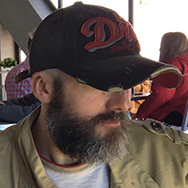 Latest posts by Phil Mills
(see all)