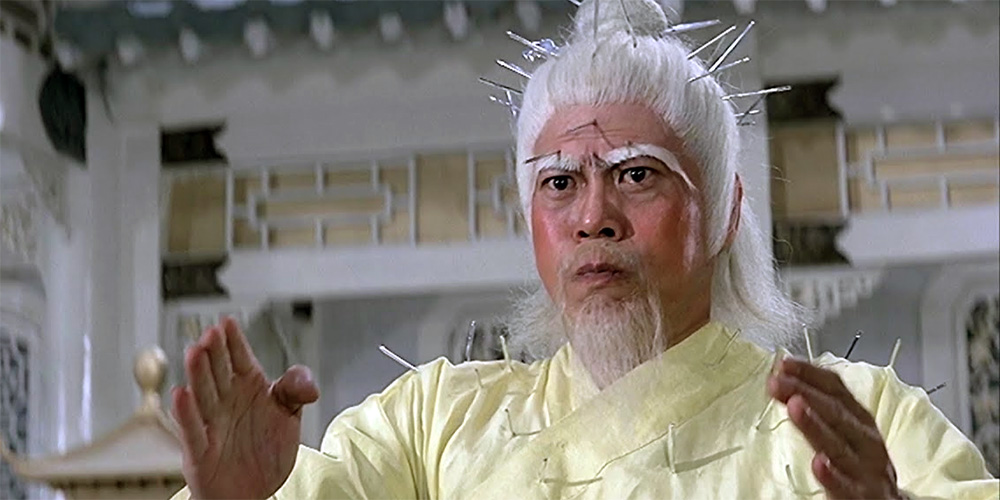 Blu-ray release: 'Clan of the White Lotus'
88 Films are bringing the 1980 Hong Kong kung fu classic 'Clan of the White Lotus' (洪文定三破白蓮教) to UK Blu-ray on April 13, 2020.
Directed by Lo Lieh, the film centres around a young patriot who vows to get revenge on the dastardly Pai Mei after he murders his family and friends. The cast includes Gordon Liu Chia-Hui, Lo Lieh, Kara Hui, Lam Fai-Wong, and Johnny Wang Lung-Wei.
Synopsis: After Hung Wen-Ting (Gordon Liu) sees his family and friends murdered by the evil ex-monk Pai Mei (Lo Lieh), his only thought is to get revenge. However, his task will not be easy as Mei has mastered internal breathing, meaning he only has one weak spot in his entire body. Will Wen-Ting's kung fu ever be good enough to take out the mad killer?
Special Features:
• Limited Edition Slipcase
• Restored HD Master in 2.35:1 Aspect Ratio
• Uncompressed English Dub Soundtrack
• Uncompressed Original Cantonese Soundtrack with newly translated English Subtitles
• Reversible sleeve with Key-art Artwork and Original poster artwork
• Region Code: B
'Clan of the White Lotus' is available for pre-order now from Amazon.co.uk.