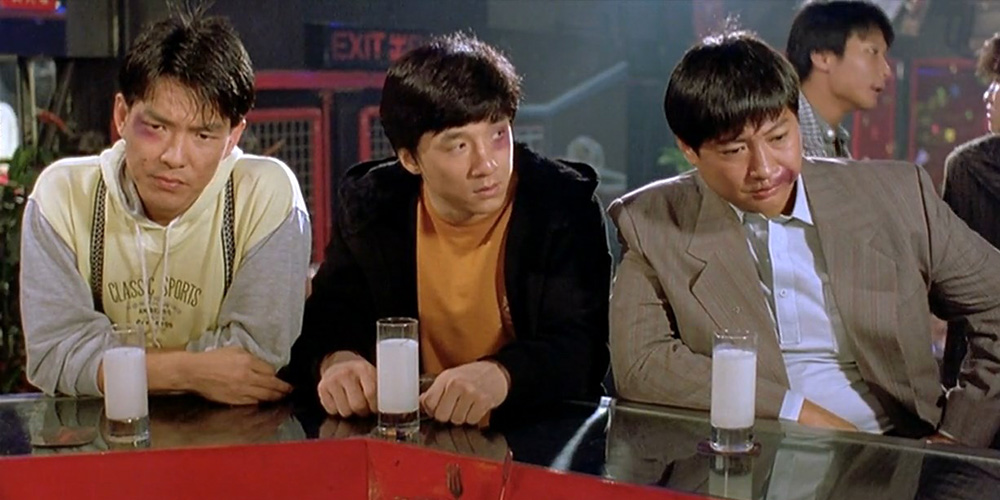 Blu-ray release: 'Dragons Forever'
---
88 Films are bringing the 1988 Hong Kong action comedy 'Dragons Forever' (飛龍猛將) to UK Blu-ray on February 24, 2020.
Directed by Sammo Hung, the film revolves around a hot-shot lawyer who must make a difficult decision after he discovers that the chemical company he has been hired to represent is involved in unethical dealings. The cast includes Jackie Chan, Sammo Hung, Yuen Biao, Yuen Wah, Deanie Ip, Pauline Yeung, Billy Chow, and Benny Urquidez.
Synopsis: Jackie Lung is a hot-shot lawyer hired by a Hong Kong chemical plant to dispose of opposition to their polluting ways. But when he falls for a beautiful woman out to stop the plant, Jackie is torn in a conflict of interest and asks his trusty friends, Wong Fei-Hung and Tung Te-Biao, to help out at least until they discover the true purpose of the plant.
Special Features:
• Brand New 4K Remaster of the Original Hong Kong Version
• Remastered Cantonese Mono with Newly Translated Subtitles
• Region: B/2
More TBC
'Dragons Forever' is available for pre-order now from Amazon.co.uk.