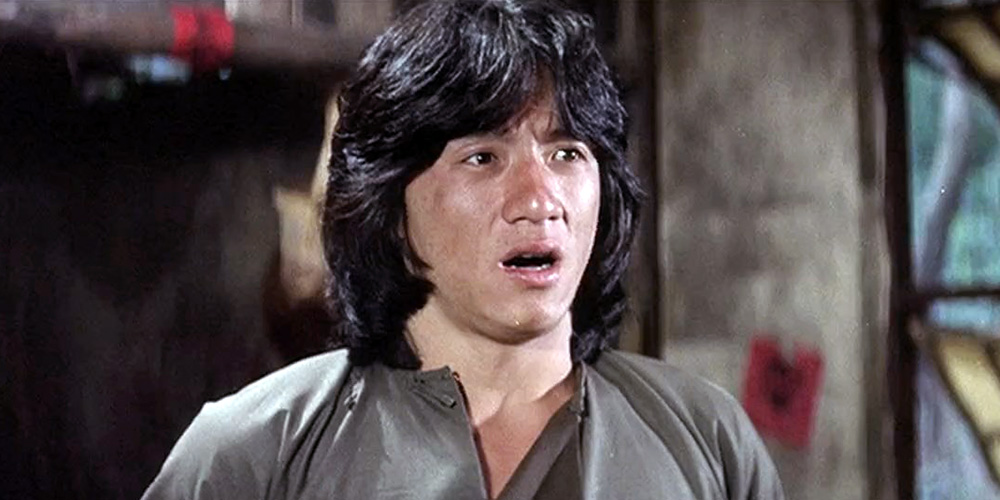 Blu-ray release: 'Fearless Hyena'
88 Films are bringing the 1979 Hong Kong kung fu comedy 'Fearless Hyena' (笑拳怪招) to UK Blu-ray on August 24, 2020.
Written and directed by Jackie Chan, the film follows a talented young fighter who attracts the attention of a brutal general after he shows off his family's kung fu. The cast includes Jackie Chan, James Tien, Yen Shi-Kwan, Lee Kwan, Chen Hui-Lou, Eagle Han Ying, and Dean Shek.
Synopsis: Lung (Jackie Chan) is a talented fighter but prefers to spend his time loafing around and picking fights, despite orders from his grandfather (James Tien) not to fight. Unknown to him, a brutal general (Yam Sai Kun) has been slaughtering all the people from his grandfather's clan. When the general recognizes Lung's style of kung fu during one of his street fights, he hunts down Lung's grandfather and kills him.
Features:
• Limited Edition Gloss O-Card slipcase [First Print Run Only]
• New artwork from R.P. "Kung Fu Bob" O'Brien
• Limited Edition Booklet [First Print Run Only]
• New 2K Restoration from the Original 35mm Negative in 2:35:1 Aspect Ratio
• Original Cantonese Mono
• Cantonese 5.1 mix
• English mono Dub
• English 5.1 mix
• Newly translated English subtitles
• New Audio Commentary by Mike Leeder and Arne Venema
• Trailer
• Reversible sleeve with alternative Hong Kong poster artwork
• Region: B
'Fearless Hyena' is available for pre-order now from Amazon.co.uk.