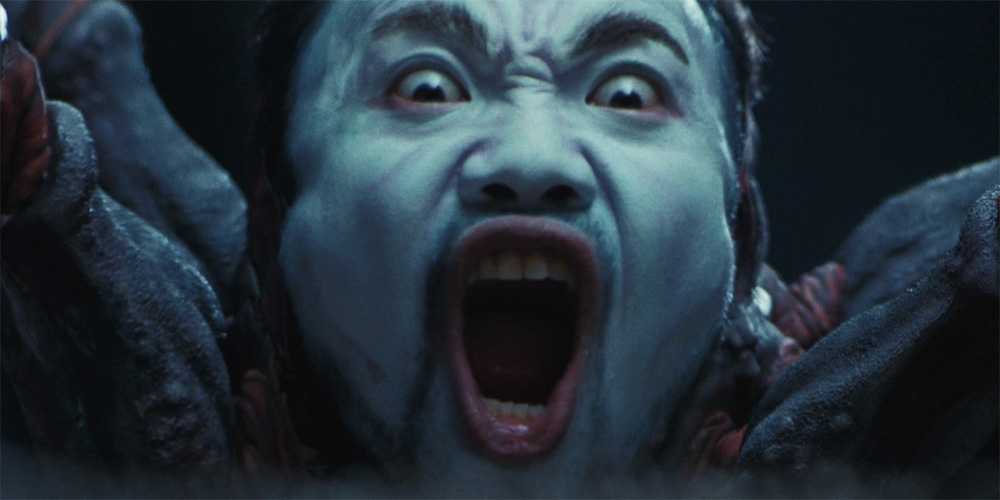 Blu-ray release: 'Hiruko the Goblin'
---
Third Window Films are bringing the 1991 Japanese horror film 'Hiruko the Goblin' (妖怪ハンター ヒルコ) to UK Blu-ray on January 24, 2022.
Directed by Shinya Tsukamoto and based on a manga by Daijiro, the film revolves around the fight to stop a goblin sent to Earth to behead students and turn their bodies into demons. The cast includes Kenji Sawada, Masaki Kudou, Hideo Murota, Naoto Takenaka, and Megumi Ueno.
Synopsis: Called to an idyllic countryside town, disgraced archaeologist Professor Hieda (Kenji Sawada) teams up with high schooler Masao (Masaki Kudou) when a series of disappearances—including those of Masao's father (Naoto Takenaka) and classmate crush Reiko (Megumi Ueno)—take place. Together, the unlikely duo discover that the local high school sits atop an ancient burial mound that may very well be a subterranean gateway to hell. 
Features:
• New restoration
• New interview with Shinya Tsukamoto
• Audio Commentary by Tom Mes
• Original Japanese trailer
• Special Creature Effects: Takashi Oda interview
• Creature Effects
• Vintage interview with Shinya Tsukamoto
• Special slipcase edition with artwork by Ian MacEwan [1000 copies]
• Region B
'Hiruko the Goblin' is available to pre-order now from Amazon.co.uk.