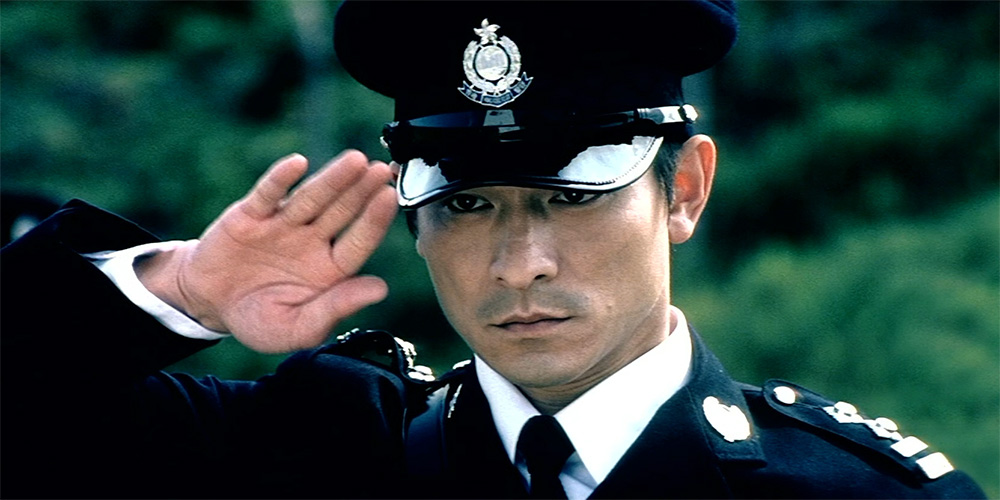 Blu-ray release: 'Infernal Affairs Trilogy'
---
Ara Media are bringing all three films in the Hong Kong crime thriller 'Infernal Affairs' series to Korean Blu-ray on June 12, 2020.
Directed by Andrew Lau and Alan Mak, the films focus on the lives of two police officers: one who infiltrates the triads and one who secretly works for the same gang. The cast is made up of numerous great actors, including Tony Leung Chiu-Wai, Andy Lau, Anthony Wong, Eric Tsang, Shawn Yue, Edison Chen, Leon Lai, Francis Ng, Kelly Chen, Carina Lau, and Chen Daoming.
Infernal Affairs (2002)
Ming (Andrew Lau) and Yan (Tony Leung) have been leading parallel lives: Ming is a Triad mole who has infiltrated the police department, and Yan is an undercover cop who has, over the years, risen to a position of authority in the Triad gang. Both are dissatisfied with their position, wishing they could put their false lives behind them. Then one night the two men's paths finally cross during a police raid. Both the police and the Triads realise they have informers amongst them, and the race begins for Ming and Yan to get out alive.
Infernal Affairs II (2003)
This prequel goes back to the beginning and introduces us to the triad clan controlled by the Ngai family. After the godfather of the gang and head of the Ngai family is assassinated, his son (Francis Ng) takes up his post vowing to make everybody who was involved in killing his father pay. His plan unveils the curtain for yet another turmoil among cops and triads. Police inspector Wong (Anthony Wong), triad leader Hon Sum (Eric Tsang), and his woman Mary (Carina Lau), and of course our protagonists Chan Wing Yan (Shawn Yue) and Lau Kin Ming (Edison Chen) have no choice but to step into the whirlpool…
Infernal Affairs III (2003)
'Infernal Affairs III' picks up shortly after the execution of undercover cop Chan Yan (Tony Leung), with Lau now heading up an internal investigation to ferret out other Triad plants working in the police department. While Lau works frantically to eradicate any connection between himself and mobster Hon Sam (Eric Tsang), his actions are being carefully observed by Inspector Yeung (Leon Lai), who bears a personal grudge against the crooked cop.

Special Features:
• Audio commentaries
• Making Of documentaries
• Music videos
• Deleted scenes
• Trailers
• Region: A
The 'Infernal Affairs Trilogy' is available for pre-order now from YesAsia.com.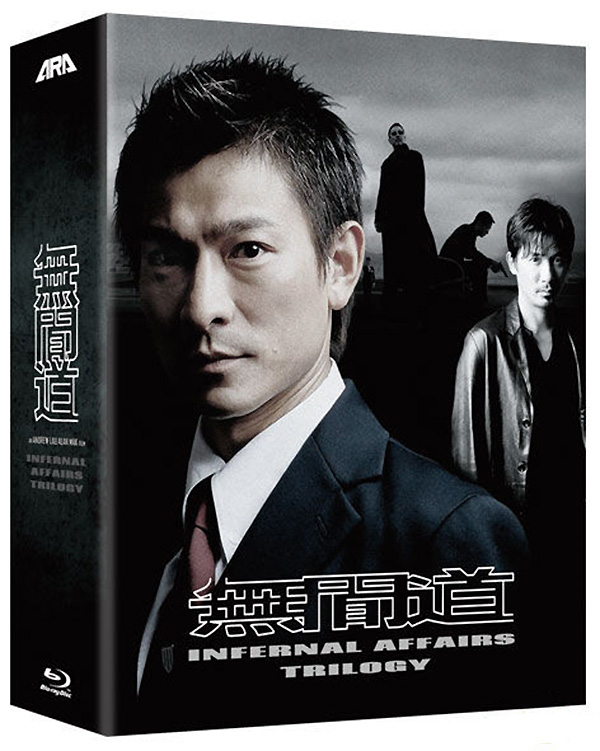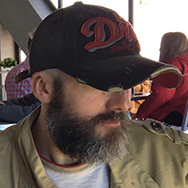 Latest posts by Phil Mills
(see all)