The Hong Kong film industry has been on an obvious decline of late, and it's been a while since we've seen anything truly great emerge from the territory. However, Alan Mak and Andrew Lau are hoping to set the record straight with their slick and stylish new thriller…
Ming (Lau) and Yan (Leung) joined the police force at a young age and both were full of ambition, graduating top of all their classes in the hope that they would progress through the ranks.  However, their prospective paths couldn't have been further apart as while Ming rose up the ranks, Yan was given duties as an undercover in the Triads and experienced a very different and challenging lifestyle.  Years pass and both men had seen little or nothing of each other for some time until Ming is suddenly assigned to assist in the investigation of the Triad group that Yan is working for.  A simple enough case you may think, especially when the police have an inside man on the job, but Ming has a secret that could quickly bring everything crashing down…
With many of its stars departing for Hollywood, the Hong Kong film industry seems to have spent the last few years feeling sorry for itself. 'Infernal Affairs' looks to be the start of a new era though, and boy does it begin with a bang.   Although we've seen many thrillers come out of Hong Kong, few can claim to be quite as original as 'Infernal Affairs'. The film takes a traditional story line and gives it a thorough working over, allowing for a very gripping and tense plot that is totally unpredictable. The direction is also incredibly stylish, with lavish locations and great cinematography, making this one of the most exciting and refreshing movies I've seen in quite some time.
Another key factor that contributes to 'Infernal Affairs' success is the casting of two of Hong Kong's most favourable stars. I have criticised Andy Lau for his poor work of late, but this is certainly a fine return to form. Lau puts in one of his most enigmatic and charming performances, that really shows he is capable of injecting a lot of depth into his character.  Alongside him is the ever-reliable Tony Leung Chiu-Wai, who looks to finally be getting the vehicles that his talent deserves.  He forges an excellent on-screen chemistry with Lau, and it's thoroughly convincing that the pairing could be friends one minute and enemies the next. There's also a number of other great actors involved, such as Anthony Wong and Eric Tsang, and this really helps to up the film's overall quality.
'Infernal Affairs' is a truly brilliant psychological thriller that is deserving of all the plaudits. The film has one of the best stories I've seen in quite a while and the cast and crew all produce some of their finest work to date.  Prequels, sequels and an American remake are already on the cards, but I advise you to check out the original before anything else.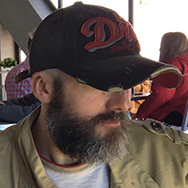 Latest posts by Phil Mills
(see all)