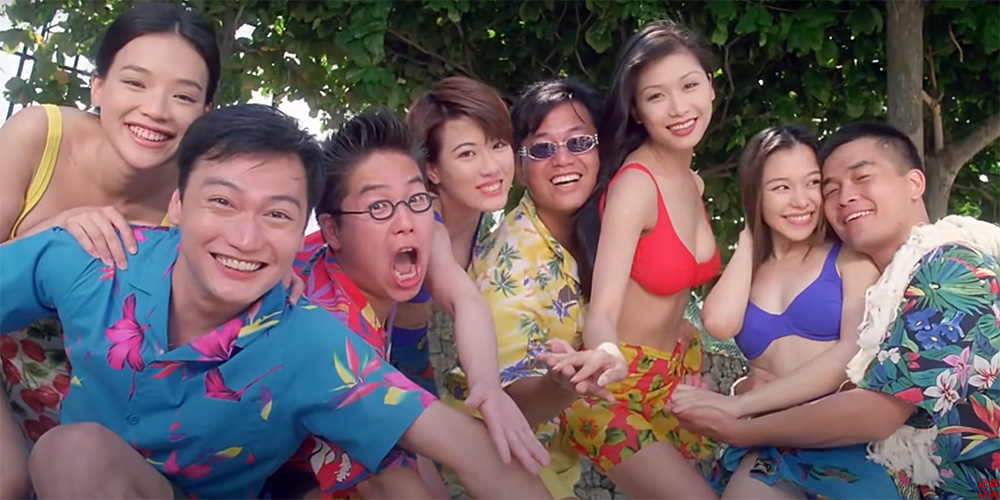 Blu-ray release: 'L-O-V-E…Love' & 'Love Cruise'
---
CN Entertainment are bringing the 1997 Hong Kong comedy 'L-O-V-E…Love' (超級無敵追女仔) and it's sequel 'Love Cruise' (超級無敵追女仔2之狗仔雄心) to Hong Kong Blu-ray on September 11, 2020.
L-O-V-E…Love (1997)
Director: Matt Chow
Cast: Natalis Chan, Shu Qi, Vivian Hsu, Michael Tao, Jerry Lamb, Eric Kot, Joyce Chan, Angie Cheung
Synopsis: Four single, shallow guys (Natalis Chan, Eric Kot, Jerry Lamb and Michael Tao) comb the beaches for possible hook-ups with scantily dressed girls, but their cup runneth over when they happen across a beach beauty pageant with some of the most beautiful entrants around! They select their four targets (Shu Qi, Vivian Hsu, Joyce Chan and Angie Cheung), and start betting that they'll be able to score, but the ladies actually seem to view the guys as likable candidates for sweet long-term relationships. This fantasy desire for honest emotion presents the biggest problem for Michael Tao, who's actually a rich guy who wants someone to love him, not his money. Will his particular target (Shu Qi) love him for who he is? Or will scheming beach bad guys muck up the works?
Love Cruise (1997)
Director: Dick Cho
Cast: Natalis Chan, Carlo Ng, Emotion Cheung, Kristy Yang, Suki Kwan, Annie Wu, Angie Cheung, Pinky Cheung, Emily Kwan
Synopsis: This time, Natalis Chan is joined by Carlo Ng, Ben Wong and Emotion Cheung, while Kristy Yang, Suki Kwan, Annie Wu, Angie Cheung, Pinky Cheung and Emily Kwan are the bikini babes who get their hearts racing. Three paparazzi follow girl group Sweeties onto a cruise in hopes of exposing their private lives. But they end up falling for the girls, and switch course from chasing a story to just chasing the girls. While they're trying to woo the Sweeties, they also cross paths with paparazzi from a rival tabloid.
Features:
• Cantonese/Mandarin audio with English subtitles
• Region: All
Both films are available for pre-order now from YesAsia.com.