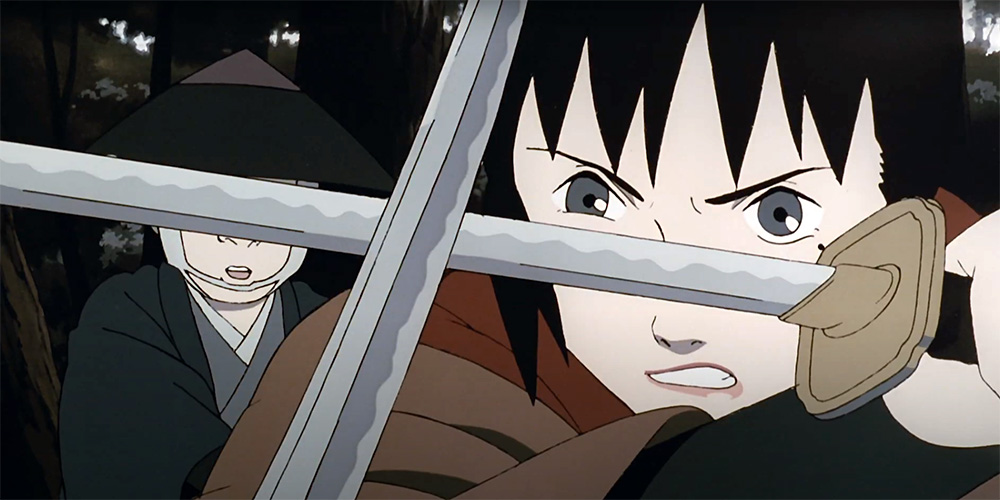 Blu-ray release: 'Millennium Actress'
Anime Limited are bringing the 2001 Japanese animated drama 'Millennium Actress' (千年女優) to UK Blu-ray on January 25, 2021.
Co-written and directed by Satoshi Kon, the film follows two documentary filmmakers as they investigate the life of a retired acting legend. The voice cast includes Miyoko Shoji, Mami Koyama, Fumiko Orikasa, Shozo Iizuka, Masamichi Sato, and Masaya Onosaka.
Synopsis: With the renowned Ginei Studios shutting down and their buildings about to be demolished, film-maker Genya Tachibana sets out to commemorate this historical moment by interviewing the studio's former superstar – the now-reclusive Chiyoko Fujiwara.
Thirty years on from her disappearance from the limelight, one question lingers – why did she end her career and vanish at the peak of her acting powers? The truth lies within a key found by Genya many years prior… a key that is far more than just a memento, and instead serves as an emblem of her entire raison d'être.
As Chiyoko recounts her story, so Genya and his cameraman are pulled into a wide-ranging journey through the lens of her films. Interviews and recollections, acting and reality, all blur into the single rich tapestry of a remarkable life.
Features:
• English and original Japanese audio with English subtitles
• Poster (34x41cm) [Collector's edition only]
• 44-page booklet [Collector's edition only]
• Region: B
'Millennium Actress' is available for pre-order now from Amazon.co.uk.