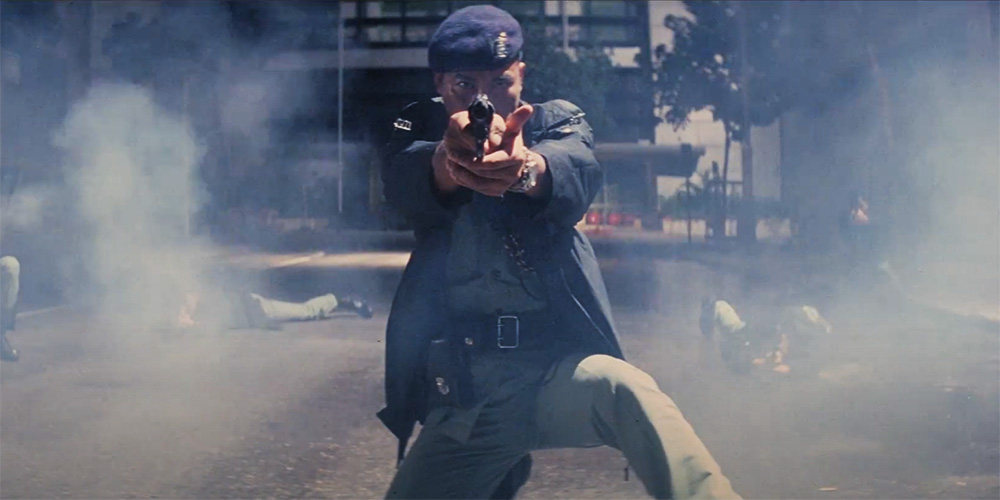 Blu-ray release: 'PTU'
---
Eureka Entertainment are bringing the 2003 Hong Kong crime thriller 'PTU' to UK Blu-ray on June 21, 2021.
Directed by Johnnie To, the film follows the Police Tactical Unit's attempts to recover a stolen weapon and clean up the mess before daybreak. The cast includes Simon Yam, Lam Suet, Maggie Shiu, Ruby Wong, and Roderick Lam.
Synopsis: Set against a Hong Kong that never sleeps, a stolen police gun triggers a suspenseful chain of events. Tracking down his missing gun before dawn, Sergeant Lo first has his car vandalised and is then beaten up. Suddenly he finds himself edged between two gangs on the brink of a bloodbath, whilst at the same time staving off investigations by both Vice Squad and Homicide Units embroiled in their own turf war. His only lifeline is a maverick Police Tactical Unit squad who have one night to help him find his gun.
Features:
• 1080p presentation on Blu-ray
• Cantonese audio (DTS-HD MA 5.1 and LPCM 2.0)
• Optional English dubbed audio
• Optional English Subtitles and English SDH
• New audio commentary by Frank Djeng
• Archival interview with Johnnie To
• Archival interview with Simon Yam
• Archival interview with Maggie Siu
• Trailers
• O-Card slipcase [2000 copies only]
'PTU' is available to pre-order from Amazon.co.uk.