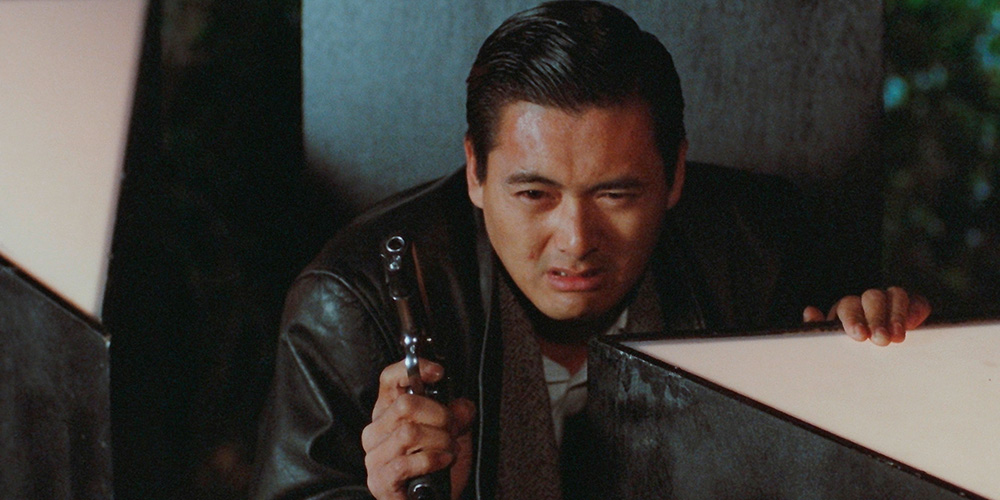 Blu-ray release: 'Rich and Famous' & 'Tragic Hero'
---
Eureka Entertainment are bringing the 1987 Hong Kong action-crime drama 'Rich and Famous' (江湖情) and its sequel 'Tragic Hero' (英雄好漢) to UK Blu-ray on July 24, 2023.
Directed by Taylor Wong, the two-film saga tells a decades-spanning tale of brotherhood and betrayal with a heroic bloodshed twist. The cast includes Chow Yun-Fat, Alex Man, Ko Chun-Hsiung, Andy Lau, Peter Yang Kwan, Danny Lee, and Alan Tam.
Rich and Famous
Adoptive brothers Kwok (Andy Lau) and Yung (Alex Man) live on the margins of Hong Kong society. Yung has a tendency to get into trouble, and when he gets in too deep while gambling, he and Kwok decide to rob a mob boss to pay off his debts. When their operation goes awry, they're rescued by powerful gangster Li Ah Chai (Chow Yun-Fat). Soon after, Kwok and Yung join Ah Chai's gang, but Yung's ambition threatens to tear the brothers apart.
Tragic Hero
Righteous triad boss Li Ah Chai (Chow Yun-Fat) seeks to avoid violence in order to safeguard his wife and child, but a vicious rival (Alex Man) sees to it that Li's pacifism is also his downfall. Down but not out, Li returns to action when a web of triad intrigue and betrayal threatens his friends and family and also his very principles.
Features:
• 1080p presentations on Blu-ray from new restorations
• Original Cantonese audio tracks
• Newly translated English subtitles (optional)
• New audio commentaries on both films by Frank Djeng
• New video piece looking at the dubbing of Hong Kong films into English during the 80s
• Interview with Manfred Wong (archival)
• Interview with Michael Mak (archival)
• Trailers
• Limited Edition slipcase [2000 copies]
• Collectors booklet [2000 copies]
The two-film set is available to pre-order now from Amazon.co.uk.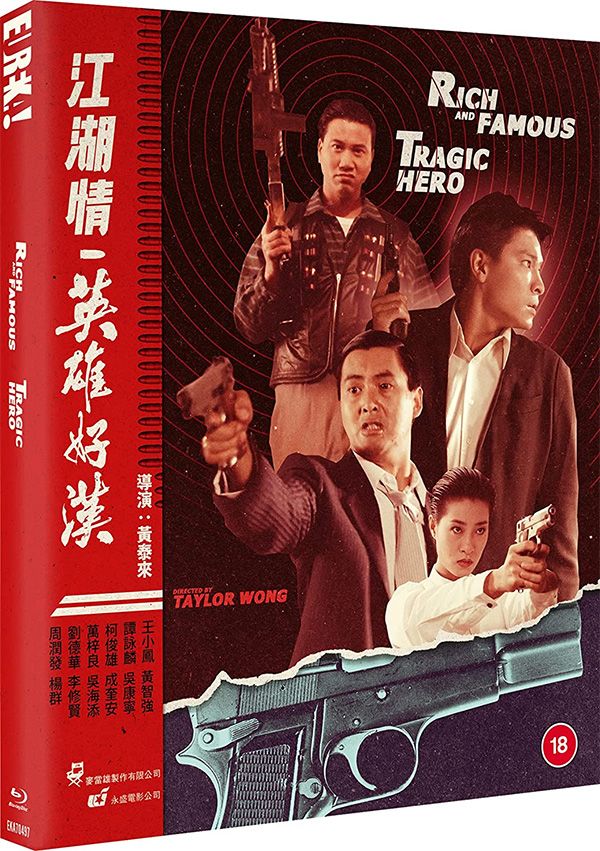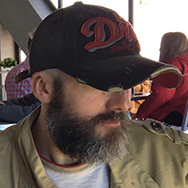 Latest posts by Phil Mills
(see all)