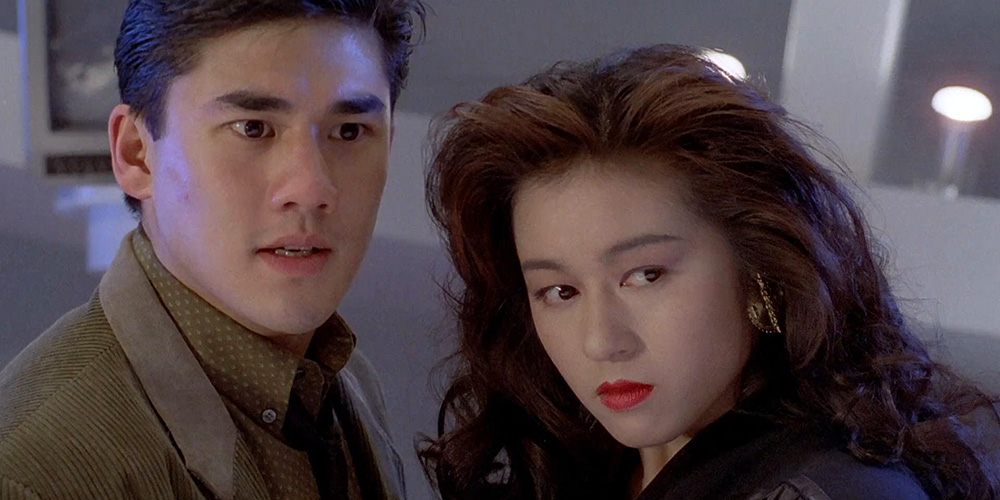 Blu-ray release: 'Robotrix'
---
88 Films are bringing the 1991 Hong Kong sci-fi exploitation flick 'Robotrix' (女機械人) to UK Blu-ray on September 27, 2021.
Directed by Jamie Luk, the film revolves around a female cop who is resurrected inside a robotic body to help take down an evil scientist. The cast includes Chikako Aoyama, Billy Chow, David Wu, Amy Yip, and Hui Hiu-Daan.
Synopsis: When evil inventor Ryuichi Sakamato (Chung Lin) transfers his mind into that of a powerful cyborg, he becomes a murderer and rapist. But when one of his victims, Police officer Selena Lin (Chikako Aoyama) becomes super robot Eve-27, she teams up with android sidekick Ann (Amy Yip) and together they seek to bring the criminally insane scientist to justice.
Features:
• Rigid slipcase with art by R.P. "Kung Fu Bob" O'Brien
• Double-Sided Foldout Poster
• 6 Replica Lobby Cards
• 80-page perfect-bound book
• Video Introduction with Director Jamie Luk
• English LPCM Mono 2.0
• Cantonese LPCM Mono 2.0 with English Subtitles
• Cantonese LPCM Mono 2.0 with English SDH
• Audio Commentary with Mike Leeder and Arne Venema
• Scenes From the Alternative Version
• English Language Titles
• Hong Kong Trailer
• English Trailer
• Reversible sleeve with Hong Kong poster art
'Robotrix' is available to pre-order now from Amazon.co.uk.