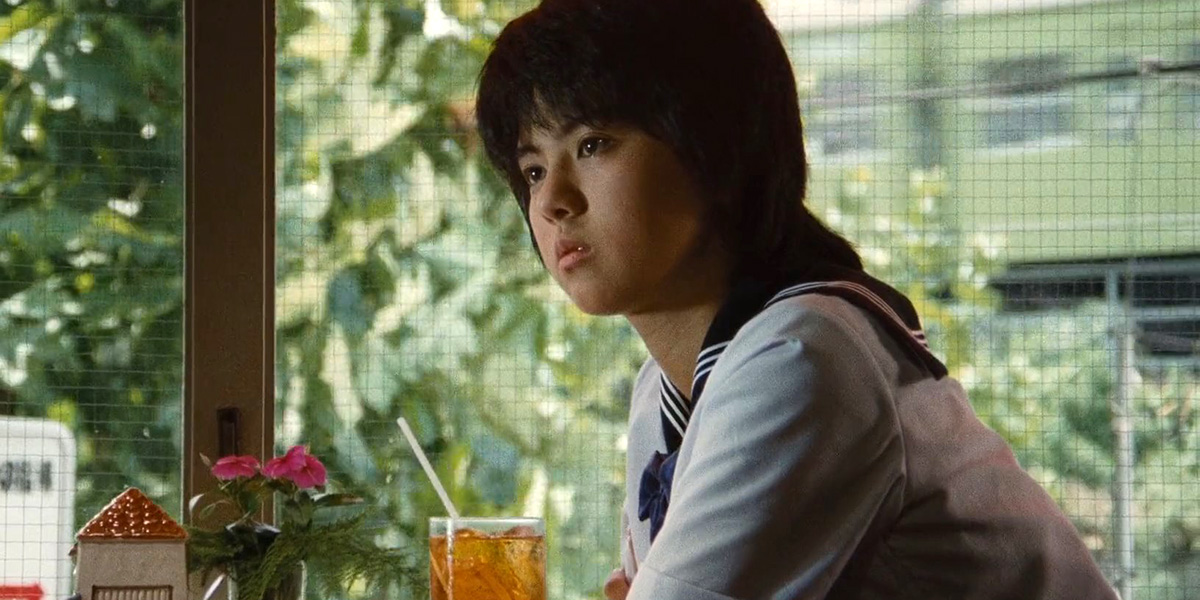 Blu-ray release: 'Sailor Suit and Machine Gun'
---
Arrow Video are bringing the 1981 Japanese yakuza film 'Sailor Suit and Machine Gun' (セーラー服と機関銃) to UK Blu-ray on November 15, 2021.
Directed by Shinji Somai, the film follows a teenage delinquent schoolgirl who inherits her father's yakuza clan. The cast includes Hiroko Yakushimaru, Tsunehiko Watase, Masaaki Daimon, Shinpei Hayashiya, and Toshiya Sakai.
Synopsis: Hoshi Izumi is a young innocent forced to grow up quickly when her father dies and she finds herself next in line as the boss of a moribund yakuza clan. Wrenched from the security of her classroom and thrust into the heart of the criminal underworld, she must come to terms with the fact that her actions hold the key to the life or death of the men under her command as they come under fire from rival gangs.
Features:
• HD presentations of the Original Theatrical and the 1982 Complete Versions
• Original uncompressed Japanese mono and 5.1 audio
• Optional English subtitles
• 'Girls, Guns and Gangsters' documentary
• Original Trailers and TV spots for both versions
• Image Gallery
• Reversible sleeve featuring original and new artwork
'Sailor Suit and Machine Gun' is available to pre-order now from Amazon.co.uk.