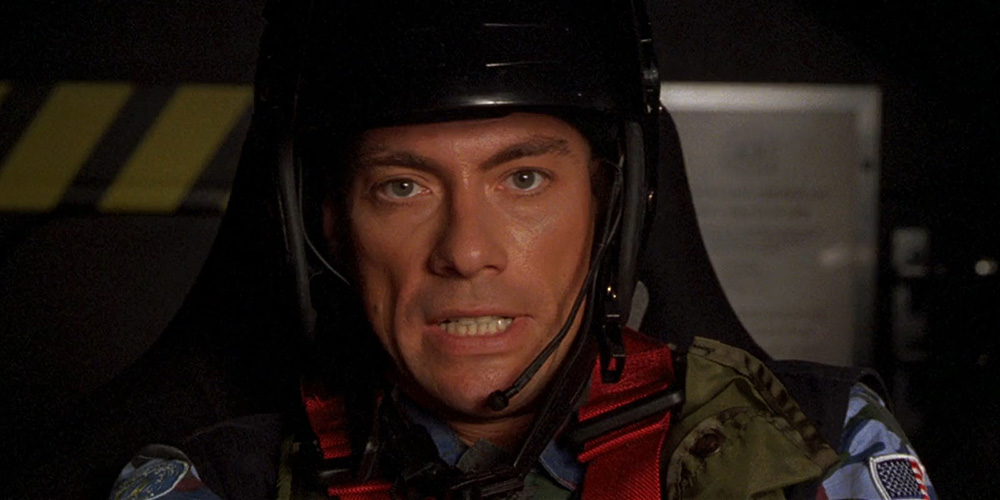 Blu-ray release: 'Street Fighter'
---
88 Films are bringing the 1994 American action film 'Street Fighter' to UK Blu-ray on September 28, 2020.
Directed by Steven E. de Souza and based on the popular video game, the film follows Colonel Guile as he attempts to fight against the tyranny of the evil dictator M. Bison. The cast includes Jean-Claude Van Damme, Raul Julia, Kylie Minogue, Ming-Na Wen, Byron Mann, and Damian Chapa.
Synopsis: Shadaloo, Southeast Asia, 1995. As civil war enters its seventh month, warlord General M Bison (Raul Julia) brings the crisis to the brink of global conflict when he takes 63 Allied Nations relief workers hostage, threatening to execute them unless a ransom of $20 billion is forthcoming. Colonel William F. Guile (Jean-Claude Van Damme) is given the mission to rescue the hostages – but first he must locate them. The action reaches fever pitch as Guile and Bison and their collective forces clash in a highly-charged climactic battle, with the fate of the free world hanging in the balance.
Features:
• Region: B
• Limited to 3000 copies
'Street Fighter' is available for pre-order now from Amazon.co.uk.