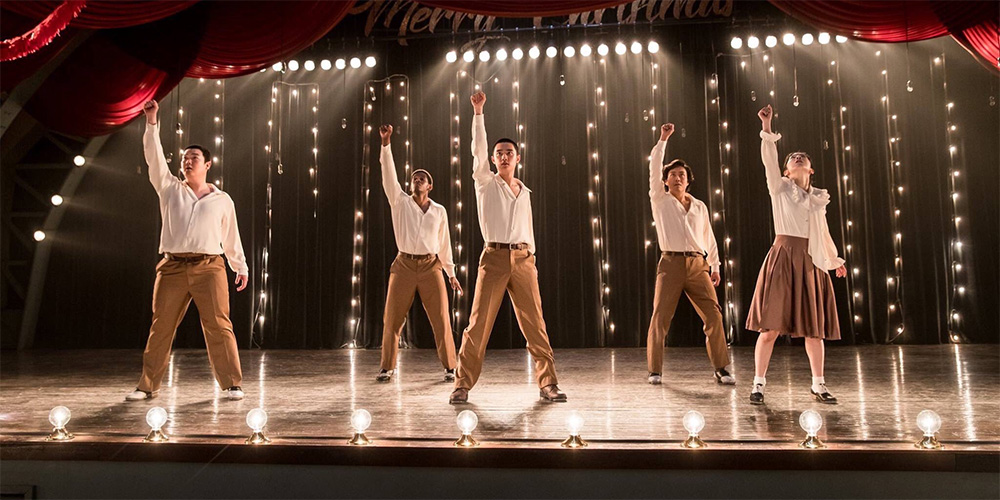 Blu-ray release: 'Swing Kids'
Well Go USA are bringing the South Korean period drama 'Swing Kids' (스윙키즈) to US Blu-ray on June 18, 2019.
Written and directed by Kang Hyung-Chul,the film revolves around a young North Korean soldier in a POW Camp who finds himself falling in love with tap dancing. The cast includes Do Kyung-Soo, Park Hye-Soo, Oh Jung-Se, Jared Grimes, and Kim Min-Ho.
Synopsis: Set in Geoje prison camp during the Korean War in 1951. Roh Ki-soo (Do Kyung-Soo) is a rebellious North Korean soldier who falls in love with tap dancing after meeting Jackson (Jared Grimes), an officer from Broadway. Roh Ki-soo then joins Jackson's produced dance group. Kang Byung-sam (Oh Jung-se) dances with the wind in hopes of finding his wife, Xiao Fang (Kim Min-Ho), a Chinese soldier who was born with a talent in dancing but cannot dance for more than a minute due to Angina, and Yang Pan-rae (Park Hye-su) who makes money through dancing, become a group.
'Swing Kids' is available for pre-order now from Amazon.com.