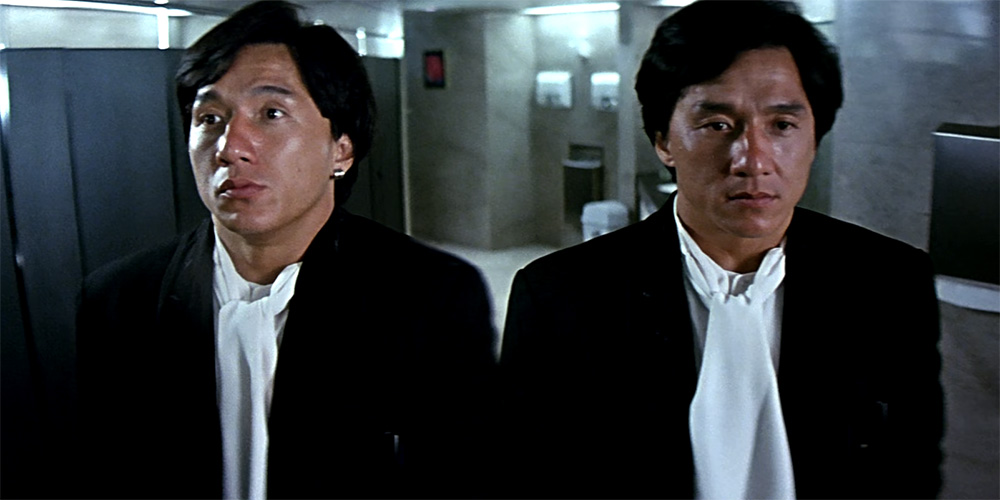 Blu-ray release: 'Twin Dragons'
---
88 Films are bringing the 1992 Hong Kong action comedy 'Twin Dragons' (雙龍會) to UK Blu-ray on June 26, 2023.
Directed by Ringo Lam and Tsui Hark, the film revolves around a pair of identical twins who are separated at birth but meet in adulthood and become entangled in each other's lives. The cast includes Jackie Chan, Maggie Cheung, Nina Li Chi, Teddy Robin, and Kirk Wong.
Synopsis: On holidays in Hong Kong, Mrs Ma gives birth to identical twins. A criminal in the same hospital attempts to escape, taking one of the twins hostage. The child is lost during the confusion, and Mr and Mrs Ma return to New York with one child. Years later, John Ma is a famous conductor and pianist, unaware that his twin brother "Boomer" is a mechanic/race car driver/bodyguard in Hong Kong. When John travels to Hong Kong to give a concert, the twins get caught up in each other's business, about which they are anything but experts.
Features:
• Limited Edition Rigid Slipcase
• Double-sided foldout poster with new and original art
• 80 Page Perfect Bound Book
• 4x Artcards
• HD (1080p) Blu-ray presentation in 2.39:1 Aspect Ratio
• Original Hong Kong Theatrical Cut (104 mins approx)
• Cantonese Mono with English Subtitles
• Alternate Cantonese Mono Mix with English Subtitles
• Cantonese Stereo – Home Video Mix with English Subtitles
• English Dub Mono
• Newly Translated English Subtitles
• Subtitles for the Deaf and Hard of Hearing
• Audio Commentary with Frank Djeng and F.J. DeSanto
• Dimension Films Version (89 Mins)
• Interview with Actors Tung Wei and James Ha
• Japanese Version Exclusive Scene
• Taiwanese Deleted Scenes
• Archive EPK Q&A
• Archive Jackie Chan Interview
• Archive Behind the Scenes Footage
• Hong Kong Trailer
• International Trailer
• Japanese Trailer
• Japanese TV Spot
• English Opening / Closing Credits
• Region: B
'Twin Dragons' is available to pre-order now from Amazon.co.uk.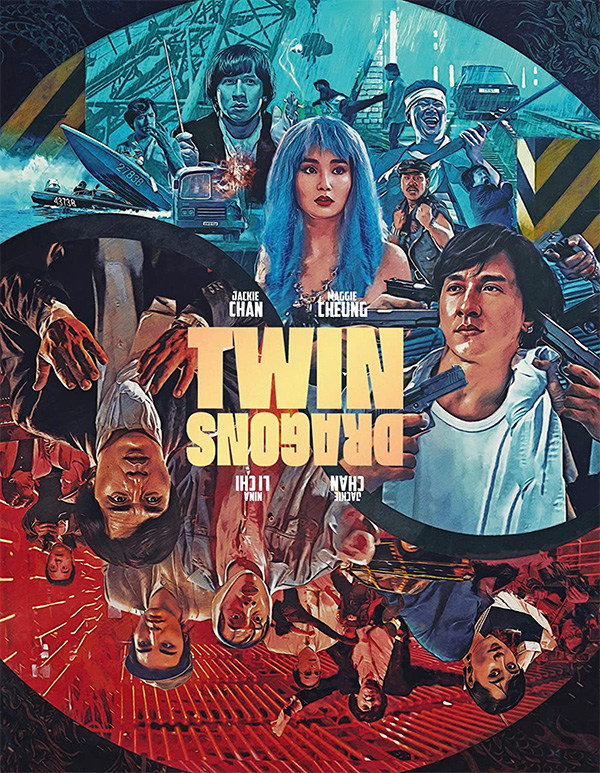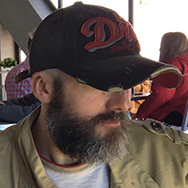 Latest posts by Phil Mills
(see all)