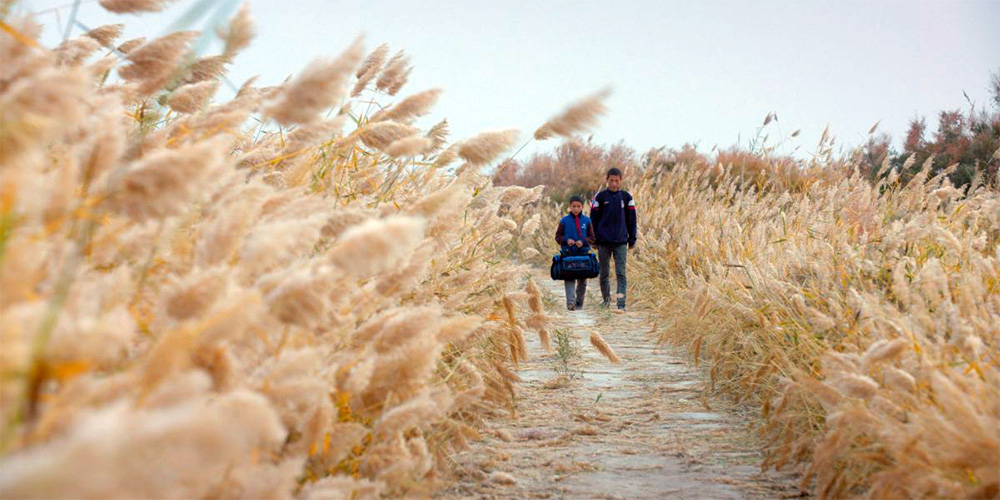 Cheng Cheng Films acquire the rights to Wang Lina's 'A First Farewell'
---
Cheng Cheng Films has acquired the North American distribution rights to Wang Lina's 2018 narrative-documentary, 'A First Farewell' (第一次的离别). Winner of the Best Film award at Berlinale's Generation Kplus, the film follows a young boy from a farming family who must learn about the pain of saying goodbye.
Synopsis: Isa (Isa Yasan) is an elementary school boy from a family of goat herders in Northwest China's Xinjiang Uygur Autonomous Region. He leads a carefree life but must say a number of sudden good-byes, including to his beloved deaf mother who his father has decided to send to a care facility and his good friend Kalbinur (Kalbinur Rahmati) who is getting bad grades and is about to be sent to a faraway school. [Source: GlobalTimes.cn]
Cheng Cheng is planning to show 'A First Farewell' in virtual cinemas across North America in spring 2021. For further details, check ChengChengFilm.com.