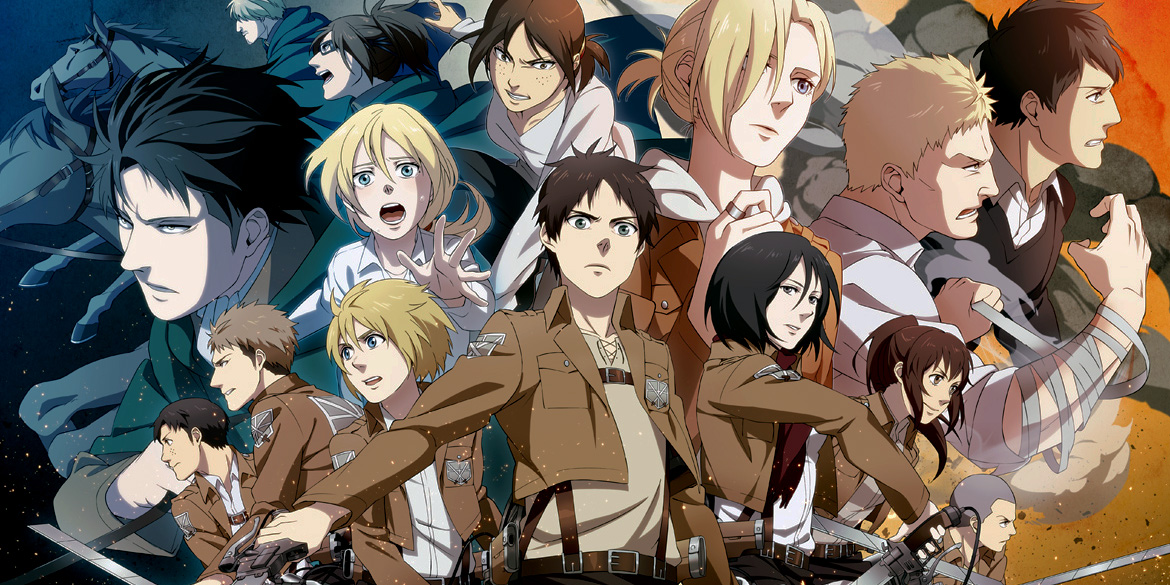 Funimation releasing 'Attack on Titan' recap movies
To prepare fans for the long awaited arrival of 'Attack on Titan' Season 2, Funimation has acquired and will be releasing the 'Attack on Titan' Season 1 recap movies (Part 1: 'Guren no Yumiya' and Part 2: 'Jiyuu no Tsubasa') this March. These two full length movies (120-minute run-time each) will cover the first and second half of 'Attack on Titan' Season 1 respectively and will each screen for one night only. Part 1 will screen on March 27, 2017. Part 2 will screen on March 28 or 29, 2017 depending on theatre location. Part 2 will also feature a special Season 2 teaser following the film's credits.
'Attack on Titan' ('Shingeki no Kyojin' in Japanese) is based on the New York Times best-selling manga series by Hajime Isayama and tells the story of a world in which the last of humanity fights to survive against man-eating giants called Titans. With now 21 volumes in print and an estimated 70 million copies in print today, 'Attack on Titan' has inspired spin-off manga and novels, the anime series, a live-action movie and numerous video games. Funimation simulcast the original 25-episode, Season 1 of 'Attack on Titan' as well as released it on home video throughout North America (available here). Season 2 will premiere in Japan this April.
This limited release will be shown in 19 select Reading and Alamo Drafthouse theatre locations across the U.S.  Visit funimationfilms.com/attackontitan for more information.