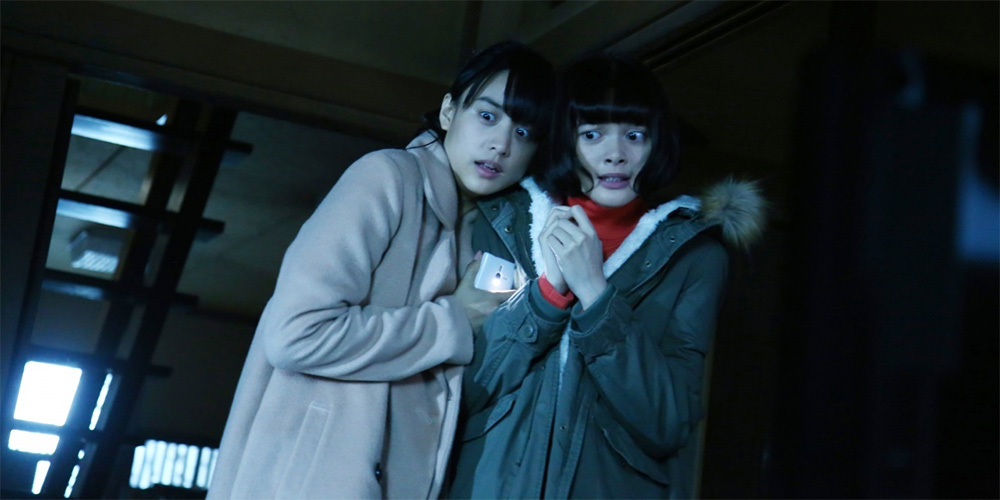 Blu-ray & DVD release: 'Sadako vs. Kayako'
---
The J-Horror crossover movie 'Sadako vs. Kayako' (貞子vs伽椰子) will be released on Hong Kong DVD and Blu-ray on December 13, 2016.
Directed by Koji Shiraishi, the film pits the two legendary vengeful long-haired ghosts, 'Ring's Sadako and 'Ju-on's Kayako, against each other in an epic battle of scares. The cast includes Mizuki Yamamoto, Tina Tamashiro, Aimi Satsukawa, Masahiro Komoto, and Masanobu Ando.
Synopsis: Friends Yuri (Mizuki Yamamoto) and Natsumi (Aimi Satsukawa) purchase a second-hand VHS player, but find that there is already a video cassette inside. Natsumi watches the old VHS, which turns out to be none other than the notorious Sadako tape. Yuri tries everything she can to save Natsumi, going as far as to watch the tape herself, but her efforts are to no avail. Psychic Tokiwa (Masanobu Ando) tells her that the only way to beat Sadako is with another powerful ghost. Elsewhere in town, high school girl Suzuka (Tina Tamashiro) has recently moved into the neighborhood of the infamous haunted house of Kayako and her son Toshi. Suzuka enters the house, but manages to escape with Tokiwa's help. At Tokiwa's suggestion, the two cursed girls decide to team up and draw out Sadako and Kayako to fight each other.
'Sadako vs. Kayako' is available for pre-order now from YesAsia.com.