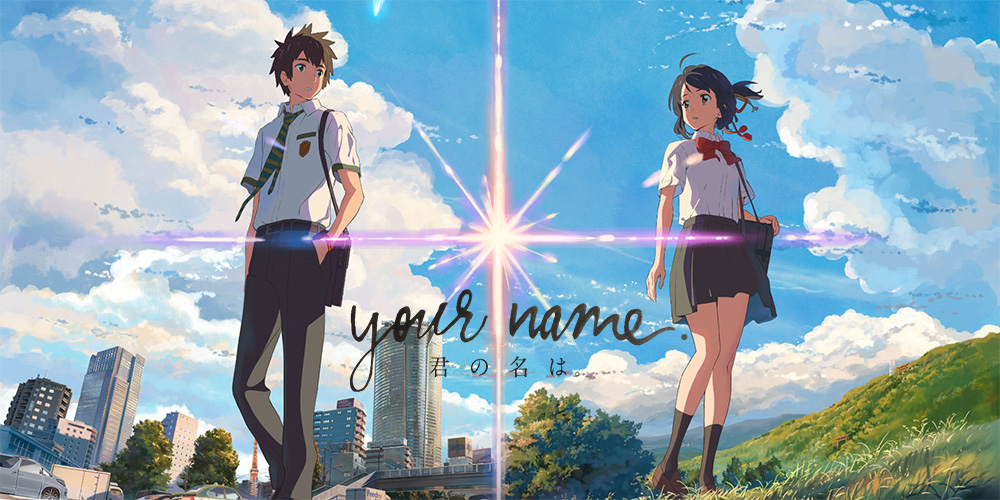 Makoto Shinkai's 'Your Name.' makes the official Oscar consideration list
---
Funimation Films has confirmed that the Japanese film 'Your Name.' has made the official Oscar consideration list in the Best Animated Feature category. The film will be vying for one of five nomination spots in its category that will be voted on for the 89th annual Academy Awards.
'Your Name.' ('Kimi no Na wa.' in Japanese) is the latest film from the critically acclaimed director Makoto Shinkai and to date has earned in excess of $17.9 Billion Yen (~$170 Million USD) at the box office in Japan since opening on August 26, 2016 – making it the #1 highest grossing film of 2016. It has the singular distinction of being the first anime film to gross more than $10 Billion Yen (~$96 Million USD) at the Japanese box office that was not directed by Hayao Miyazaki, the world's most prominent anime director.  'Your Name.' has already surpassed Miyazaki's last two films, 'Ponyo' (2008) and 'The Wind Rises' (2013) and is currently ranked as the #7 highest grossing film of all time in Japan.
'Your Name.' is a beautiful story about time, fate and the hearts of two young souls. The day the stars fell, two lives changed forever. High schoolers Mitsuha and Taki are complete strangers, living separate lives. But one night, they suddenly switch places. Mitsuha wakes up in Taki's body and he in hers. This bizarre occurrence continues to happen randomly and the two must adjust their lives around each other. Yet somehow, it works. They build a connection and communicate by leaving notes, messages, and more importantly, an imprint. Tugging at the string of fate, they try to find a way to each other. But distance isn't the only thing keeping them apart. Is their bond strong enough to face the cruel irony of time? Or is their meeting nothing more than a wish upon the stars?
The film's qualifying run will take place in Los Angeles on December 2 – 8 at the Laemmle Music Hall. Funimation will be releasing 'Your Name.' in select US theaters in early 2017.
For more information about 'Your Name.' visit the official movie website here.