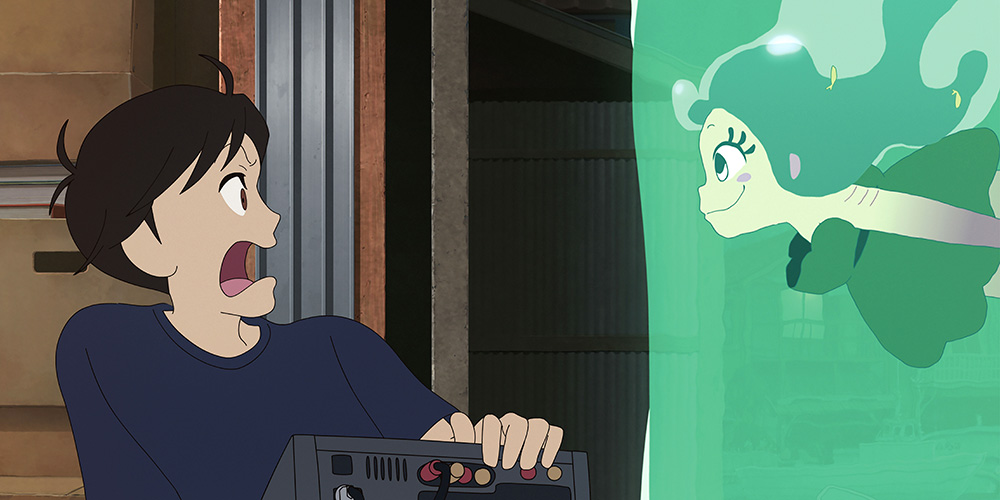 Masaaki Yuasa's 'Lu Over the Wall' opens across the UK in December
Masaaki Yuasa's magical fantasy anime 'Lu Over the Wall' (夜明け告げるルーのうた) will open across UK cinemas from December 6, 2017.
The film centres around a gloomy middle school student who sees his life change after he meets a mermaid. The voice cast includes Kanon Tani, Shota Shimoda, Akira Emoto, Minako Kotobuki, and Shinichi Shinohara.
Synopsis: Following his parent's divorce, high schooler Kai (Shota Shimoda) moves to his father's home in a rural fishing village, whose superstitions about mermaids force the young man to repress his desire to make music. When his classmates force him to join their band however, their melodies attract the affections of Lu (Kanon Tani), a mermaid whose joy will reveal that superstitions are just that and being different doesn't mean we're not the same.
You can find details on screening times and locations for 'Lu Over the Wall' at the official website.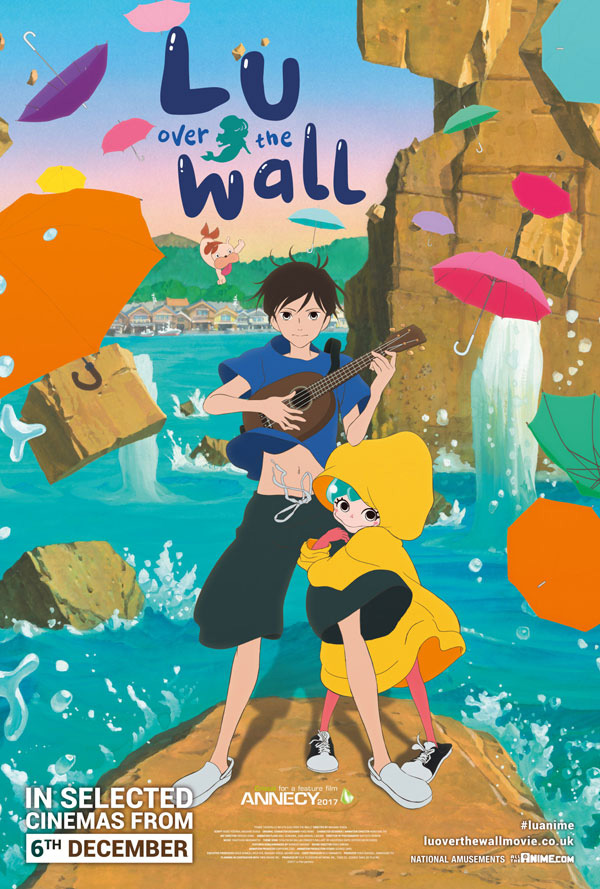 Film fan, anime addict, gaming geek, metalhead, and supreme dark overlord of Far East Films.
Latest posts by Phil Mills (see all)